LTIMindtree, CAST AI partner to help enterprises save on cloud costs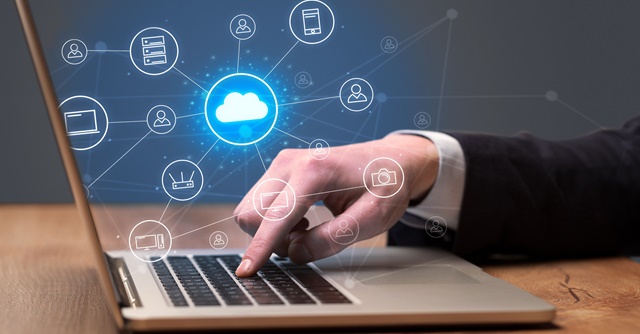 IT firm LTIMindtree has announced a collaboration with CAST AI, a software-as-a-service (SaaS) company specialising in automating business cost savings using cloud-native applications on Google Cloud, AWS, and Microsoft Azure. This collaboration combines LTIMindtree's Infinity platform with CAST AI's cloud cost optimisation platform to give enterprises a complete view of their cloud setup.
According to the company, this partnership is expected to help businesses save more than 60% on cloud expenses as they update their older applications for cloud migration. With this joint solution, organisations can efficiently manage and reduce costs for Kubernetes in both single and multi-cloud environments, all without the need for manual work.
Furthermore, it automates 100% of the cloud-native infrastructure, allowing customers to reclaim their time by eliminating routine tasks. This enhances stability and lowers costs significantly, the company said.

Yuri Frayman, CEO and Co-founder, CAST AI said, "Our speciality at CAST AI revolves around cloud cost optimisation. Google Cloud Platform alone has some hundreds of virtual machines on offer. The manual effort of configuring resources, picking virtual machines, and setting auto-scaling policies is overwhelming. And frankly, it costs more than its optimisation impact. We automate the entire process, reducing your cloud costs in real-time."
"This partnership with CAST AI has enabled us to offer discrete services to our customers aligned with their business goals and objectives. Through this collaboration, we are assisting our customers in deriving value from their cloud investments through enhanced end-to-end observability & cost optimisation, along with freeing up their budget for modernisation," said Nachiket Deshpande, Whole-Time Director, and Chief Operating Officer, LTIMindtree.
In a separate development, on August 18, the US-based supplemental insurance provider, Alfac, chose the company as its partner for digital transformation. This partnership aims to modernise the organisation using Amazon Web Services (AWS), a cloud-native platform.

In July, the IT firm also revealed a significant collaboration with CYFIRMA to boost the threat intelligence capabilities of its XDR platform. This collaboration will assist global businesses in spotting, assessing, and handling potential risks and threats.
---