Rajesh Nambiar replaces Anant Maheshwari to become Nasscom's new Chairperson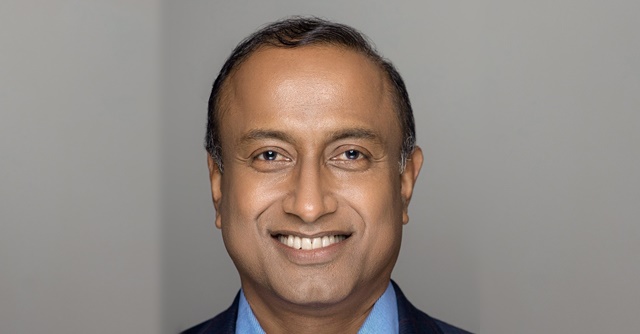 IT industry's apex body Nasscom on Monday announced the appointment of Rajesh Nambiar, Chairman and Managing Director, Cognizant India as its Chairperson.
Nambiar takes on the new role from his previous role as Vice Chairperson succeeding Anant Maheshwari, ex-President of Microsoft India. While Maheshwari was elected as Chairperson in April this year, he moves to a global role in August as President and CEO of Honeywell's High Growth Region portfolio leading from Dubai, as Nambiar takes over the new position.
"As enterprises accelerate their journey towards digitalisation, they will evolve into adaptive entities capable of absorbing volatility and building sustainable growth models with diversity and inclusion as a cornerstone," said Nambiar.

"I am humbled to support the Nasscom Executive Council as its Chairperson and look forward to working with all its stakeholders to continue to strengthen India's leadership as the most trusted tech partner for the world," he added.
Nambiar, along with President Debjani Ghosh, will continue to work with the Nasscom Executive Council, industry, and the government in strengthening India's position as a global technology hub while navigating the current volatile macro environment, according to a statement by Nasscom.
"We are living in an exciting era of digital revolution where technology has the potential to transform business, countries and societies in a manner previously unimaginable," said Ghosh, adding that she is "excited to continue working with Nambiar in achieving a shared vision of India's Techade".

Nambiar holds a master's degree in Statistics from the Indian Statistical Institute in Kolkata and is a graduate of Harvard Business School's Advanced Management Program.
Earlier in his career, Nambiar served as Chairman and President of Ciena India, a network solutions partner. He joined Ciena from IBM, where he led an $8 billion Application Services practice. He also served as IBM's Global Delivery Leader and led a team of 90,000 through the company's next generation of globally integrated delivery capability.
Before IBM, he led the eastern region in the US and spent over 18 years at Tata Consultancy Services.

---