CtrlS appoints former Amazon exec Vipin Jain to lead its data centre operations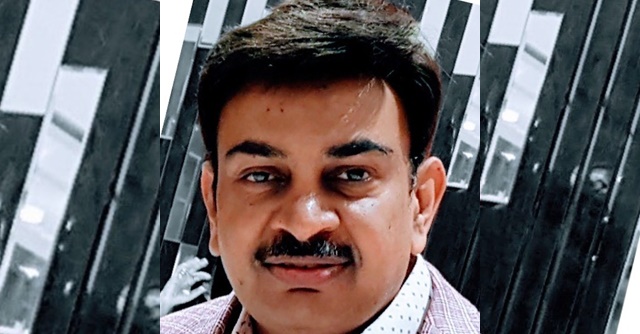 CtrlS, a homegrown data centre company announced the appointment of Vipin Jain as President-Operations. In his new role at CtrlS, Jain will take charge to establish a global operational framework, processes, and systems that will lead CtrlS into the next generation of artificial intelligence/machine learning (AI/ML)-ready datacenters.
Supported by a strong leadership team, Jain will also focus on achieving the operational benchmarks for company's data centre facilities in India as well as in the emerging markets to achieve operational benchmarks that surpass global standards, reaffirming CtrlS' standing as an industry pacesetter, the company said in a statement.
Jain is a technology leader with over 30 years of experience in the data centre and telecom infrastructure domain. He has earlier held leadership positions in prominent organisations such as Amazon Web Services (AWS), Reliance Communications, Lucent Technologies, Essar, Motorola, and Siemens. A gold medalist from Delhi College of Engineering and a Stanford LEAD graduate, Jain has consistently demonstrated his prowess in driving technological innovation while keeping a keen eye on operational excellence.

Sridhar Pinnapureddy, Chariman, CtrlS Datacenters, said, "I am delighted to welcome Jain as our President-Operations. He will be leading the CtrlS Operations through a period of significant growth and expansion and driving the world standard for operational excellence in the industry.
His remarkable journey and extensive experience in the field make him a perfect fit for this role. He shares our passion for innovation and customer satisfaction, and with the unique blend of technical expertise and strategic leadership is expected to drive CtrlS towards innovative solutions propelling us to achieve exceptional milestones."
Jain's appointment comes as the company is expanding its operations nationally and globally. The company recently announced its first international expansion in collaboration with the National Telecom Public Company (NT) for a 150-MW data centre campus in Chonburi, Thailand.

The company is also presently in the process of constructing 30 data centres, with five of them projected to become operational in 2023. CtrlS aims to deploy 500 Edge data centres in tier-2 and tier-3 cities nationwide while concurrently developing a substantial 500-acre solar power facility to ensure sustainable, clean energy for its operations.
The company said in a statement that Jain's appointment will further strengthen CtrlS operational expertise in the digital infrastructure sphere and reaffirms the company's vision to propel it into the next generation of data centre technology.
"CtrlS has long been recognised as a leader in the industry, and I am eager to contribute to its legacy by establishing cutting-edge operational frameworks and processes," said Jain.

"Our goal is to create AI/ML-ready data centres that not only meet global standards but also exceed customer expectations. I am dedicated to fostering a culture of customer-centricity and empowering our team to deliver their best," he added.
---