We are introducing generational upgrades to our models every four months: Thomas Kurian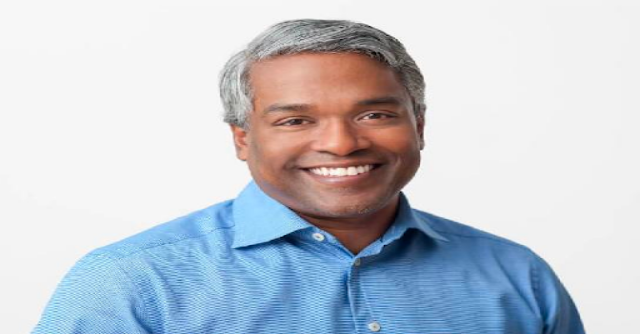 At Google Cloud's Born Digital Summit held in Bengaluru on September 6, chief executive officer (CEO) Thomas Kurian said that the company introducing rapid upgrades and improvements to its artificial intelligence models to benefit customers and end users.
"We are upgrading our models typically every two weeks so you get a lot of new capabilities. Further, we are doing generational upgrades every four months. For instance, last week, we introduced the new generation of PaLM 2 model and announced upgrades to our image generation model called Imagen," said Kurian.
This event follows significant announcements made during the recent Google Cloud Next in San Francisco. These include the availability of foundational models like Llama 2 and Code Llama from Meta and Falcon LLM from Technology Innovative Institute; extensions for the Vertex AI platform to help developers; Duet AI features for Workspace; general availability of Nvidia's H100-powered A3 GPU virtual machines; early access to specialized version of its upcoming tensor processing unit (TPU), known as TPU v5e.

Kurian, speaking at the Born Digital Summit, further shared that Google has successfully trained 150,000 individuals in generative AI, with over 50,000 companies currently in the process of testing Google's generative AI models.
In another related development, Google and Apollo Hospitals unveiled an expanded partnership to provide an omnichannel healthcare experience. This collaboration encompasses telemedicine services, online doctor consultations, home delivery of medications, and enhanced clinician decision-making.
As part of this partnership, Google and Apollo Hospitals jointly developed a clinical intelligence engine (CIE) using Google Cloud's Vertex AI and generative AI models. The CIE empowers healthcare professionals to make informed decisions during patient consultations. Additional components of this collaboration include the AskApollo patient-facing service and the deployment of 78 microservices and more than 40 databases on Google Cloud.

"Access to timely and accurate health information is a real challenge in India, and our partnership with Google Cloud is poised to address it through various collaborations. Apollo's expertise, data and hospital network will help shape a new era of precision and empathy in clinical decision making with medical grade generative AI, and AskApollo embodies the fusion of technology and compassion to revolutionize patient care," said Shobana Kamineni, vice chairperson, Apollo Hospitals, in a statement.
---