We have recognised eight broad areas for AI application: Infosys' CTO Tarafdar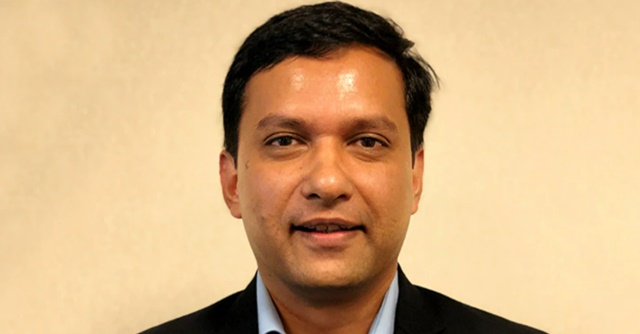 One of India's top three information technology companies Infosys recently announced that it is taking an AI-first approach for all its business and operational needs. To this end, the company launched Topaz in May, which is a suite of AI-focused tools, services, and expertise. During the Q1FY24 earnings results, Infosys also committed to train 40,000 employees on AI skills. TechCircle interviewed Mohammed Rafee Tarafdar, chief technology officer at Infosys to understand more.
Edited excerpts:
What is Infosys' AI-first approach?

We have been working on AI for some time with a lot of our initial investments in technologies like machine learning and deep learning. So while a lot of work or the building blocks for AI were already in place, last year we saw the potential of the foundational models. The AI-first strategy simply means that we are reimagining everything that we do from a business standpoint.
There has not been a change in strategy; we were always focused on AI and that continues. It is just that with generative AI and with the launch of ChatGPT, AI has become consumerised which means that anybody, even without the knowledge of AI could use it. The last time this happened was with mobile technology and that led to a significant push on mobile technology and the same is happening now with AI. This now has become a boardroom agenda and hence we are also amplifying the the potential of the technology and how it can influence business.
Is Infosys building its own foundational models?

At this point, we are creating fine-tuned models, which involves taking open models and applying an approach called narrow transformer to suit our needs. Creating specialised fine-tuned models has been a good fit for a lot of projects we are undertaking. In terms of creating our own foundational or base models, we are still exploring that option, but a lot of needs are met through the fine-tuned approach today.
What kind of value or return on investment (ROI) is Infosys observing with its focus on AI at this stage?
I can not share specific metrics in terms of ROI, but I can tell you that we have recognised eight broad areas for AI application that includes software engineering, IT operations, business operations, customer service, advisory service, contact center, sales and marketing, employee experience and learning. While we have seen some early successes and results, I think we'll have to wait to see a broader impact.

During the financial earning results, the company announced that it is going to train 40,000 employees in generative AI skills. What kind of training are you referring to?

The way we're looking at it is from a talent transformation perspective where we plan on having three levels of enablement. The first one is training people on what is generative AI, what can be done with this technology, and what are the use cases. This is purely from an awareness standpoint.

The second set would include training AI builders who will use a lot of AI services that are already available to create specific AI-first solutions. Their job would involve preparing test data, instruction tuning, fine-tuning, or integrating with any of the hyper scale Cloud AI APIs to build a solution.
Lastly, we will have AI masters with deep skills that spans creating pre-trained and fine-tuned models, model performance optimisation, safety testing, and adherence to responsible AI guardrails. These are new skills that are required as we start rolling AI in production at scale across the organisation.
What are the changes in the hiring trends at Infosys against this backdrop?

We are more focused on creating tech talent that includes these AI builders and masters who can work with our clients on specific projects.
---