Alibaba's former CEO steps down from cloud unit head's role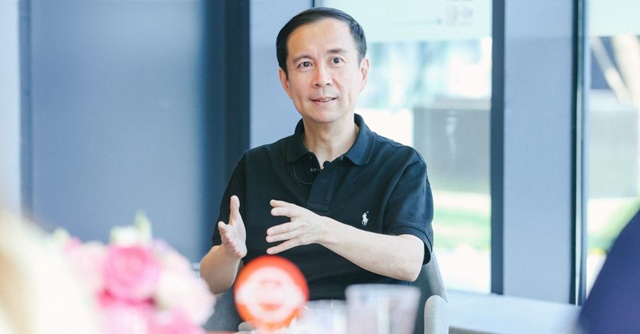 Multinational technology company Alibaba has announced the departure of Daniel Yong Zhang from its cloud business. He has been succeeded by Eddie Wu as the acting chairman and chief executive officer of Alibaba Cloud Intelligence, effective September 10.
Zhang is leaving Alibaba's cloud business just two months after the company announced that he would leave his roles as the group CEO and chairman to focus on the cloud unit. Till then, Zhang was simultaneously heading both the group and the cloud unit. To be sure, Alibaba's cloud unit is the largest cloud provider in China, and it also comprises the group's research arm for semiconductor chips and artificial intelligence.
This year, Alibaba Group announced that it will be spinning off its cloud unit into a separate business and publicly listing it in 12 months' time. In the filing on the Hong Kong Exchange announcing Zhang's departure from the cloud unit, the company also noted, "The Company will continue to execute its previously announced plan to spin off Alibaba Cloud Intelligence Group under a separate management team to be appointed, subject to restructuring of certain assets, liabilities and contracts, implementation of employee equity incentive plans, market conditions, as well as regulatory reviews and approvals in relevant jurisdictions."

As per a Reuters report, an internal letter signed by Alibaba cofounder Joseph Tsai said that the company board accepted Zhang's rejection. The letter further noted that he would contribute to Alibaba by "channeling his expertise differently" and be given an emeritus title. Reportedly, Alibaba will be investing $1 billion in technology fund that Zhang would be establishing.
---