Sindhu Gangadharan appointed Nasscom's vice chairperson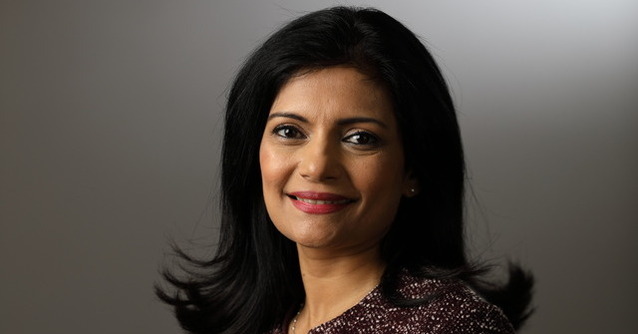 Sindhu Gangadharan, senior vice president and managing director of SAP Labs India has been appointed as the vice chairperson of industry body Nasscom. In this role, Gangadharan will leverage her technology and corporate leadership expertise to shape India's Techade, Nasscom said in a statement. To be sure, earlier this year, she was appointed as chairperson of the Nasscom GCC council 2023-25.
"I am honored to assume the office of the vice chairperson at Nasscom and shape the future of India's Techade in collaboration with some of the finest minds in the industry. India, powered by its engineering R&D prowess, growing scientific capabilities and large talent base, holds immense potential to drive large-scale digital transformation that is sustainable and accessible to all. I am excited to contribute to this journey," said Gangadharan.
She is the first woman to lead SAP Labs India, which is SAP's largest global research and development center. She oversees product development across all five centres – Bengaluru, Gurugram, Pune, Hyderabad, and Mumbai. Gangadharan is also the head of SAP User Enablement which offers personalised enablement for SAP's entire product portfolio.

Last week, Nasscom announced the appointment of Rajesh Nambiar, chairman and managing director of Cognizant India as its chairperson. Nambiar takes on the new role from his previous role as vice chairperson succeeding Anant Maheshwari, ex-president of Microsoft India. Nambiar, along with president Debjani Ghosh, will continue to work with the Nasscom executive council, industry, and the government in strengthening India's position as a global technology hub while navigating the current volatile macro environment, according to a statement by Nasscom.
---