Half of enterprise IT budgets will be spent on cloud by 2025: Report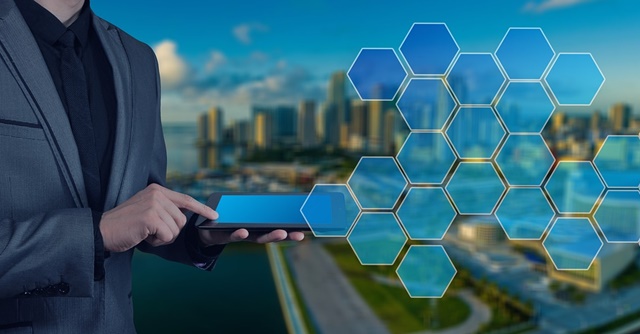 Over half (50%) of all enterprise IT budgets will be spent on the cloud by 2025, according to a new report published on Thursday. The report published by Avendus Capital, titled "Cloud Services 3.0: A $160 bn Market Opportunity By 2026" further said that cloud has matured from a cost-effective proposition to a business transformation lever and that enterprise focus has shifted from mere 'lift and shift' migration to building cloud-native architectures to achieve higher business value gains from cloud adoption initiatives.
The report further revealed that the three leading Hyperscalers have increased their combined market share from 57% in 2019 to 65% in 2023. AWS currently dominates the cloud market (32% market share) via its scale of Infrastructure as a Service (IaaS) offerings but its facing strong competition from Microsoft Azure (23%) and Google Cloud (11%), who have been consistently increasing their market share since 2019.
It projected the total addressable marketable opportunity for cloud service providers — AWS, Azure and GCP — to reach $160 billion by 2026. Moreover, technology modernisation and cloud-driven analytics are also expected to contribute over 65% of revenue by 2026, the study said.

"Enterprises have re-oriented their focus from just moving to cloud to building modernised technology stacks around cloud. This has helped them realize the true value of the scalability and ISV ecosystem of Hyperscalers," Shobhit Jain, managing director, co-head- enterprise technology & services investment banking, Avendus Capital, and author of the report.
Notably, over 20 pure-play players are expected to cross $100 million in revenues by 2026 from less than 10 players in 2022. The study noted that when it comes to the 100 million club, there were no pure-play cloud service players in 2019. In 2022, the market matured with 8-10 such players. With the onset of the new growth wave within cloud services, this number is expected to be 20 by 2026, thus making cloud an attractive investment opportunity within the tech services landscape.
Furthermore, strong deal momentum for cloud service providers (20% YoY) in 2023 is driven by expansion of aggressive platform plays by financial sponsors. That said, cloud services have become critical for CTO/CIOs to stay relevant in the current demand scenario, the study said.

To be sure, a Nasscom report published in July last year noted that large-scale cloud adoption can contribute $380 billion to India's GDP as well as add 14 million direct and indirect job opportunities by 2026, said a report. The report also stated that a concerted all-round effort can result in a sustained growth of 25-30% of cloud spending in the next five years to reach $18.5 billion.
In the Indian context, Nasscom regarded that cloud has become a strategic priority and the foundation for successful digital transformation for enterprises, governments and SMBs. Indeed, India wants to be a $1 trillion digital economy by 2026, and cloud computing is critical to support and enable this growth, the study noted.
---