UK-based Colt DCS launches its first data centre in India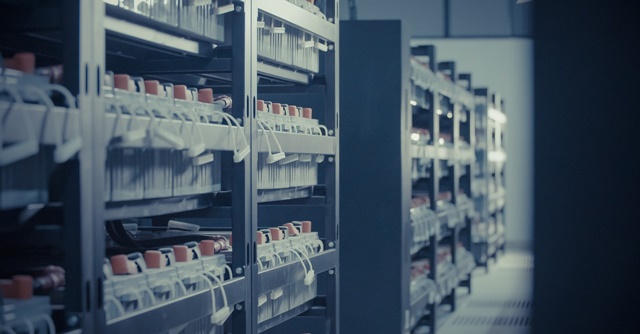 UK-based Fidelity Investments-owned Colt Data Centre Services (DCS) on Thursday announced the launch of its first data centre in India.
Located in Navi Mumbai, Colt DCS joins India's growing data centre market bandwagon, which is on track to reach 1.318 GW by 2024. With this expansion, Colt DCS wants to support the increasing demand from hyperscale cloud service providers and large enterprises in India, the company said in a statement.
India has seen a significant increase in digital demand in recent years. It is projected that by 2025, India's demand for data centre capacity will reach 1.4 gigawatts (GW), with Navi Mumbai being a key location, accounting for 50% of the data centre capacity in India.

Colt DCS said that its Navi Mumbai Data Centre offers significant flexibility and scalability, with a large land parcel of 15 acres and the capacity to support 120 megawatts (MW) of IT power. With this facility, Colt DCS will be able to meet the quickly evolving technology trends and emerging use cases, such as artificial intelligence, high-performance computing, machine learning, and data-intensive cloud applications.
The new Data Centre is equipped with robust infrastructure, including a highly resilient 220kV GIS substation with a LILO configuration. The facility has been assessed as a low-risk site, it added.
"We are now uniquely placed in the Mumbai market to address the demand of Hyperscale Cloud Service providers and large Enterprise particularly from Banking and Financial Services industry. Our solutions are designed to support complex applications requiring scalable power, processing, cooling and security. The first phase of the Mumbai Data Centre has commenced with 22 MW and an available capacity of 18 MW of IT power capacity. Further, we have aggressive plans to expand into major cities across India to cater to growing market demand," said Colt DCS.

Colt DCS has also reported that this project has received a "Platinum" Rating from the IGBC — Green Data Centre (India Green Building Council). The company mentioned that it draws 100% of its power from renewable sources, aligning with its global environmental responsibility efforts and assisting customers in achieving their sustainability goals.
According to a report published in May 2023 by Avendus Capital, the Indian data centre market is growing at a compound annual growth rate (CAGR) of around 40% and is expected to attract investments of about $5 billion by 2025.
Domestic infrastructure firms, from Adani Group to L&T to Hiranandani Group to global giants such as NTT, Google, Microsoft and Amazon, are all set to create Greenfield data centres in the country or increase the capacity of their existing data centres.

The report said, over the last three years, the Indian data centre market grew by over 48% from 540 MW in 2019 to over 800 MW of installed capacity in 2022 as demand for digital transformation across businesses took off amidst the pandemic.
Among cities, Mumbai currently accounts for around 48% of the country's total data centre capacity of 800 MW with use cases like submarine landing stations and reliable power capacity. Mumbai has a total capacity of about 380 MW, with another 530 MW under construction driven by cloud players aggressively absorbing space in the city.
This is followed by Bengaluru with 110 MW total capacity and 70 MW under construction. Overall, seven cities contribute 92% of the total capacity in India. Delhi, Chennai, Hyderabad and Kolkata have the largest total data centre capacity currently under construction, it said.

---