Oracle brings its database infrastructure to Microsoft Azure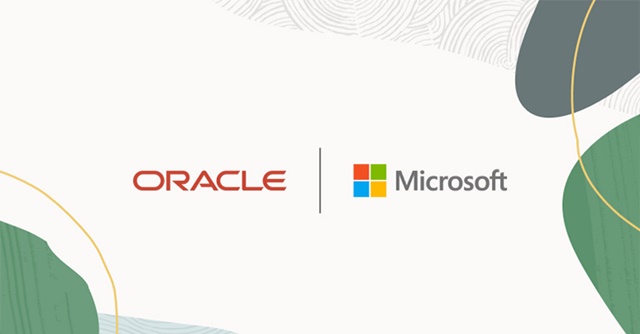 American technology majors Microsoft and Oracle on Friday, announced an expansion of their cloud partnership under which customers will get direct access to Oracle's database services on Microsoft's Azure cloud platform.
The new offering, called Oracle Database@Azure, will deliver the performance, scale and workload aspects of Oracle Database along with the security and flexibility of Microsoft Azure, including artificial intelligence (AI) services like Azure OpenAI, the companies said in a statement.
That said, customers will have direct access to Oracle database services running on Oracle Cloud Infrastructure (OCI) and deployed in Microsoft Azure data centres. As Larry Ellison, Oracle Chairman and CTO mentioned that Oracle will co-locate its Exadata hardware in Microsoft's Azure data centres, thereby improving network performance and the database available to its customers.

The new interoperability will make it easier for Oracle users to run Microsoft Azure's AI on top of the Oracle database, the companies said.
The partnership will make "Microsoft Azure the only other cloud provider to run Oracle's database services and help our customers unlock a new wave of cloud-powered innovation," Satya Nadella, Chairman and CEO, Microsoft said in a statement.
Ellison also highlighted the fact that "most customers already use multiple clouds". The new service in that sense is designed to eliminate some of the biggest challenges in adopting multicloud architectures, including disjointed management, siloed tools, and a complex purchasing process.

"This partnership will further allow Microsoft to better position its recently announced Microsoft Fabric offering spanning business is intelligence, analytics and data science," Jason Wong, distinguished VP, analyst at Gartner told TechCircle. "Enterprise customers with data in Oracle will find Microsoft's Azure OpenAI and Copilot capabilities to be more compelling as well," he added.
To be sure, Microsoft and Oracle already have several partnerships in various domains. In 2019, Microsoft and Oracle partnered to deliver the Oracle Interconnect for Microsoft Azure. This service enables secure and private interconnections between OCI and Azure in 11 global regions. Microsoft and Oracle integrated Oracle Identity Cloud Service (IDCS) with Azure Active Directory (Azure AD) to provide identity and access management solutions for customers using both cloud platforms.
More recently, in July 2022, Oracle and Microsoft announced the availability of Oracle Database Service for Microsoft Azure on. This service allows Azure customers to easily provision, access, and monitor enterprise-grade Oracle Database services in OCI with familiar experience.

These partnerships are aimed at providing customers with more choice, flexibility, and interoperability across cloud providers, believe experts. For example, Magesh Bagavathi, senior vice president and global chief technology officer, of global beverage company PepsiCo. mentioned that the new offering will give them the "ability to run our mission-critical systems and associated data in the cloud… with a scaled strategic advantage across our global operations."
Mihir Shah, enterprise head of data, Fidelity Investments, said that it will enable "organisations like Fidelity to deliver best-in-class experiences for our customers and meet the substantial compliance and regulatory requirements with minimal downtime".
As the cloud industry continues to evolve and expand, the need for collaboration among competitors is becoming increasingly evident, according to technology analyst Ingmar Boon. And according to industry leaders like AWS, Microsoft, Google, and others, partnering with competitors is the key to delivering more value to customers and driving innovation in the cloud space.

Nadella for instance earlier mentioned, "We need to be able to partner with our competitors to deliver more value to customers." AWS CEO Andy Jassy has also stated that "the best way for us to serve customers is to work with partners who have strengths in areas that we don't."
Boon further mentioned in his LinkedIn post published on April 2, that "partnering with competitors is the future of the cloud industry. By working together, companies can deliver more value to customers, drive innovation, and change the landscape of the industry."
---