Oracle brings healthcare capabilities in Fusion Cloud Applications Suite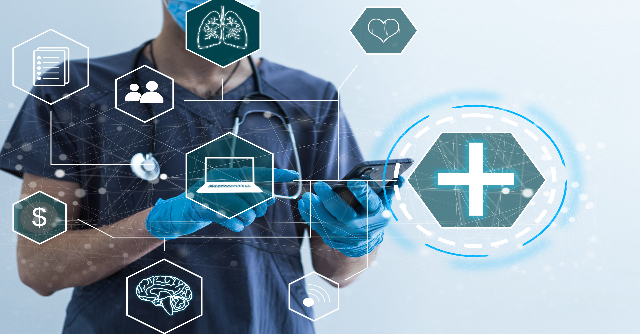 American technology major, Oracle has announced that it is rolling out new healthcare-focused features for its Fusion Cloud Applications Suite to assist healthcare institutions in enhancing financial transparency, establishing more resilient supply chains, and enhancing patient care.
As per the company these capabilities empower healthcare organizations to boost efficiency, cut costs, explore new business models, enhance decision-making, and better cater to patient requirements.
Oracle Fusion Cloud Application Suite is a cloud-based suite of enterprise applications that helps businesses of all sizes improve their efficiency, agility, and profitability. It covers a wide range of business functions, including ERP, SCM, HCM, and CRM.
To support improvements in patient care, Oracle is integrating healthcare-specific features into Oracle Fusion Cloud Enterprise Resource Planning (ERP), Oracle Fusion Cloud Enterprise Performance Management (EPM), and Oracle Fusion Cloud Supply Chain & Manufacturing (SCM). These features allow healthcare organizations to streamline disconnected systems, automate critical processes, and maintain the flexibility required to support emerging delivery models such as telehealth and home or community-based care.
Steve Miranda, EVP Applications Development, Oracle said, "As the healthcare landscape puts an increased emphasis on proactive patient care, increased integration and collaboration across the entire ecosystem is critical to making healthcare more efficient, accessible, and equitable. The new capabilities added to Oracle Fusion Applications Suite will help healthcare organizations adopt new business models, embrace rapid innovation, build agile and sustainable supply chains, and better serve patients' needs—now and in the future."
As per the company, Oracle Fusion Applications Suite enables organizations to take advantage of the cloud to break down organizational silos, standardize processes, and manage finance, HR, supply chain, and customer experience data on a single integrated cloud platform. With quarterly update cycles, customers can gain access to continuous innovations as new capabilities are added regularly.
Last week, the company expanded its cloud partnership with Microsoft. Customers can now directly access Oracle's database services on Microsoft's Azure cloud platform. This new offering, Oracle Database@Azure, combines the performance and scale of Oracle Database with the security and flexibility of Microsoft Azure, including AI services like Azure OpenAI, as stated by the companies.

---