Microsoft's Panos Panay steps down, India-born Pavan Davuluri to get new role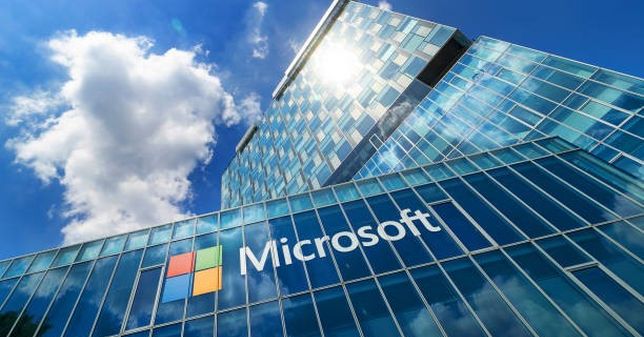 Tech giant Microsoft's chief product officer, Panos Panay, who was in charge of heading Microsoft's Surface brand, had stepped down from the role. Panay, who's quit the Redmond giant after nearly two decades, played a pivotal role in the creation of the Surface line of computers and oversaw the launch of the Windows 11 operating system.
In an email to the devices team, EVP Rajesh Jha wrote: Panos has had an incredible impact on our products and culture as well as the broader devices ecosystem. Under Panos' leadership, the team created the iconic Surface brand with loved products. More recently, as the leader of Windows, the team has brought amazing services and experiences to hundreds of millions with Windows 11 on innovative devices including those from our OEM partners." Jha added that "he will be missed" and he is grateful for his (Panay's) many contributions over the years".
Panay too confirmed his departure from Microsoft in a tweet, saying he's "starting a new chapter after 19 years at the company".

On Tuesday, another report by Bloomberg said that Panay is being hired by Amazon.com to run the unit responsible for the firm's Alexa and Echo products, replacing David Limp, the unit's current chief who announced his retirement last month.
Meanwhile, India-born Pavan Davuluri, another long-term executive of Microsoft is reportedly getting a new leadership role. Davuluri, who did his graduation from the Indian Institute of Technology (IIT) Madras and then went on to pursue a Master of Science degree at the University of Maryland in the United States in 1999, said in his LinkedIn page, he has been a part of Microsoft since the start of his career by joining the company as a Reliability Component Manager in 2001. Davuluri has held various positions at Microsoft, his most recent role prior to this promotion being Corporate Vice President in August 2021, overseeing Windows Silicon and Systems Integration.
Microsoft in recent months has made announcements on generative artificial intellence (AI), integrating the technology into a wide array of its products, including cloud, search and productivity software and services such as its Office suite.

The Redmond giant is also reportedly creating a team to work on web services and Windows experiences with a focus on AI-based offerings. Last week, Microsoft announced that it has ended support for the first-generation Surface Duo, which was originally announced a few years back.
The company is hosting a "special event" on September 21, where it is expected to announce updates to its Surface lineup, including Surface Laptop Studio 2, Surface Go 4, and Surface Laptop Go 4, among other updates.
In July, Microsoft India President Anant Maheshwari resigned from his post and reportedly moved out of the company to pursue other interests. Maheshwari, who has served at the top level in companies such as Honeywell and at McKinsey & Company, joined Microsoft in 2016. In August, the company hired AWS' president for India and South Asia Puneet Chandok as its new leader to lead Microsoft India and Southeast Asia, who will oversee the integration of Microsoft's businesses across South Asia, including Bangladesh, Bhutan, Maldives, Nepal, and Sri Lanka.

---