Three Key announcements at Intel Innovation 2023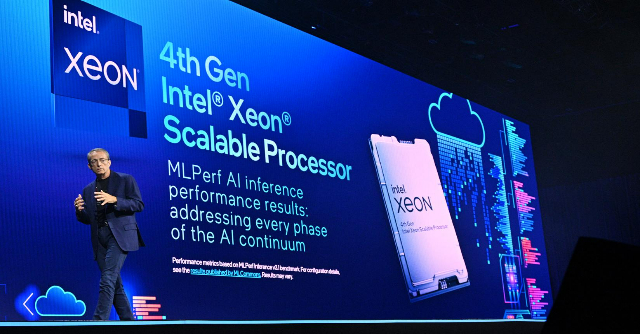 On September 19, chipmaker Intel kicked off its two-day annual event Intel Innovation 2023. In his keynote speech, company's chief executive officer Pat Gelsinger spoke at length about Siliconomy, used to refer to an economy enabled by the semiconductors, for building newer innovations and maintaining existing ones. "AI represents a generational shift in computing that is giving rise to the Siliconomy," he added.
Alongside, the company made a series of announcements. Following are some of the major highlights:
Intel Developer Cloud

Intel announced the general availability of its Developer Cloud for users to easily test and deploy their AI and high-performance computing applications and solutions. The Developer Cloud is built on a foundation of central processing units (CPUs), graphic processing units (GPUs), and Intel's Gaudi 2 processors, the company said. The platform will give developers access to Intel's pre-production hardware, thus helping them get to the market faster.
Meteor Lake
Gelsinger outlined a couple of details on the upcoming Meteor Lake platform. With this chipset, Intel moves away from the Intel 7 node to a rollout of their Foveros 3D packaging with EUV lithography. It is Intel's first integrated neural processing unit (NPU) for power-efficient AI acceleration and local inference on the personal computer, to be launched on December 14.

"Intel expects to ship tens of millions of new AI-enabled PCs into the market in 2024 and later scale to hundreds of millions of units," said Gelsinger.
CPU line up
Intel officially confirmed that its Meteor Lake CPU series will hit the market in December. The chipmaker also chalked out a line for 2024-25 which includes Arrow, Lunar, and Panther series. The Arrow Lake processor is built on Intel 20A and will be the first among the three processors to be launched. It is for both desktop and mobile CPU series. Its production would commence next year and arrival is expected in the second half of 2024.

It will be followed by Lunar Lake which is built on next-generation low-power architecture. As per the company, Lunar Lake is suited for AI applications. The last one is Panther Lake. Built on Intel 18A, it is "heading into fab in Q1 '24", said Gelsinger in his keynote speech.
Sierra Forest Xeon CPU With 288 Cores
Intel unveiled fresh details on the next-generation Intel Xeon processors, including advances in power efficiency and performance, and an E-core processor with 288 cores. This comes on the announcement of Intel's 144 core Sierra Forest processor. The new Sierra Forest chips have E-core architecture will scale-out, out cloud-native and containerised environments.

Further, 5th Gen Xeon® processors, codenamed Emerald Rapids will launch on December 14, the company announced.

---