Akamai wants to be present at more locations in fast-growing Indian market: Mani Sundaram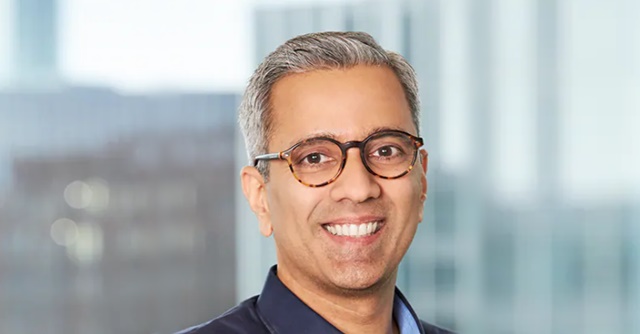 In a milestone year for the global content delivery network services giant, Akamai, 2023 marks not only the company's 25th anniversary worldwide but also two decades of its presence in the Asia Pacific Japan (APJ) region. As part of the commemoration, Mani Sundaram, the executive vice president and general manager for the security technology group at Akamai spoke to TechCircle during his visit to Bengaluru.
Akamai, which has one of its biggest offices located in the South Indian city and a total workforce strength of 2,500 in India, counts the region as an important market. "We have a lot of global functions being delivered over India, along with some of our major clients, especially in the big financial, media, and commerce companies. India is seeing a big explosion in terms of mobile connectivity and content, so see it as our long-term commitment to the country," said Sundaram.
In July, Akamai launched its cloud computing site in Chennai, marking its second such facility in India, following Mumbai. The company said that will give Akamai greater access to what is considered one of the largest IT hubs in India. "We want to compute locally. This makes more sense for us given the recent digital personal data protection (DPDP) Act. The intention behind investments we make is to cater to the local market. India is a fast-growing market and it makes sense for us to be located in as many places as possible in the country, subject to business needs and future developments," said Sundaram.

He further emphasised that the DPDP Act holds particular relevance for Akamai through its customers, as it pertains to data handling. Thus, the company plans to closely monitor how the Act unfolds and is prepared to establish more local centres as needed.
Further, Akamai also launched two new scrubbing centres in Mumbai and Chennai this year. These centres will provide on-ground support to Indian customers against distributed denial of service (DDoS) attacks and accelerate their adoption of the cloud. Sundaram also highlighted the popularity of Akamai's suite of services for application programming interface (API) and ransomware attacks among Indian clients, stemming from recent acquisitions of NeoSec and GuardiCore, respectively. Some of Akamai's other notable acquisitions in recent years include StackPath, Linode, and Ondat.
Akamai announced that it has generated 3,200 jobs across 14 countries within the APJ region, in response to escalating customer requirements in cloud computing, security, and content delivery. India, in particular, offers a robust talent pool well-versed in a multitude of technologies. Sundaram affirmed that the company would continue an aggressive hiring spree in the country, although he refrained from specifying a numerical target.

---