It's a wrap: News this week (Sept 16–Sept 22)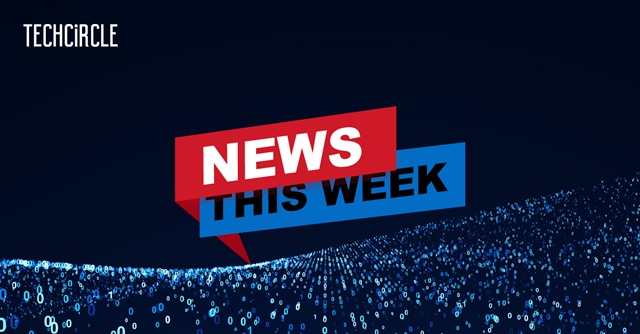 There have been multiple developments this week on the tech front. From major tech deals and acquisitions to Google Bard updates, this is the list of the most important developments for a quick catch-up:
Infosys-Nvidia partnership
Infosys on Wednesday announced an expansion of its strategic partnership with US chipmaker, Nvidia. As part of the partnership, Nvidia will offer its artificial intelligence (AI) models, tools, applications and compute infrastructure to Infosys, which in turn will train 50,000 of its over 3.36 lakh employees on Nvidia's AI stack—through a dedicated center of excellence (CoE). This announcement comes on the heels of Nvidia's two other deals with Indian conglomerates Reliance Industries and Tata Group.

Microsoft Copilot for large enterprises
Microsoft will sell its artificial intelligence (AI) assistant software Microsoft 365 Copilot to large enterprise customers starting November 1.
The announcement made on Thursday at the Microsoft Surface event at New York follows the company's offering of Microsoft 365 Copilot for preview to a small group of businesses. Companies can tap into Copilot for tasks involving Word files, PowerPoint presentations and quickly find information from email messages, the company said.

Microsoft-owned GitHub also announced that the GitHub Copilot Chat that was till now available to only enterprise users, will also be accessible to individual developers.
Major tech deals
This week marked three significant tech acquisitions and investments.

IT networking firm Cisco Systems on Thursday agreed to acquire cybersecurity company Splunk for about $28 billion, in its biggest acquisition ever that it said would "bolster its network security business".
Next, another cybersecurity company Crowdstrike announced that it would acquiring application security posture management (ASPM) company Bionic. Crowdstrike said in a statement that this acquisition will make it the first cybersecurity company to deliver 'complete code-to-runtime cloud security from one unified platform'.
Lastly, IT services major Accenture has agreed to make a strategic investment in generative AI company Writer to add to existing capabilities in this domain.

Intel Innovation 2023
On September 19, chipmaker Intel kicked off its two-day annual event Intel Innovation 2023. In his keynote speech, company's chief executive officer Pat Gelsinger spoke at length about Siliconomy, used to refer to an economy enabled by the semiconductors, for building newer innovations and maintaining existing ones. "AI represents a generational shift in computing that is giving rise to the Siliconomy," he added. Some of the major announcements made at the event were – general availability of Intel Developer Cloud, updates on Meteor Lake Platform, and CPU line-up for 2024-25.
Google Bard updates

Google announced the latest addition to its generative artificial intelligence (AI) chatbot, Bard—adding the ability for users to link their entire suite of Google apps to the chatbot. By doing so, users will get the ability to pull information from their stored documents and spreadsheets, as well as tap public Google services such as Maps and YouTube, within Bard's responses. The move marks Google's first step towards keeping pace with rival tech firm OpenAI's chatbot, ChatGPT, in terms of the usage of plugins on the platform.
---