Enterprise metaverse use cases to thrive even as consumer hype fades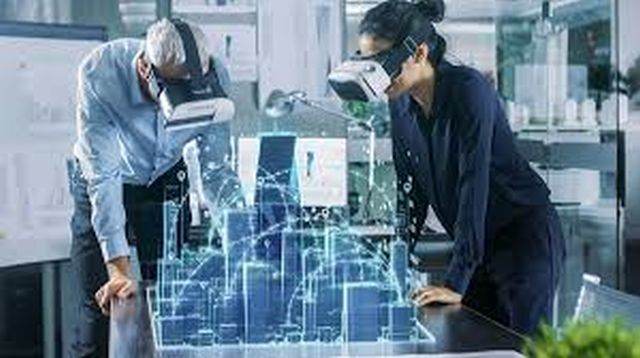 While consumer-facing metaverse products may be fully realized only over the next decade or so, the concept is clearly evolving in the enterprise, driven by the integration of artificial intelligence (AI) and digital twin—a virtual replica of an existing physical object, system, or infrastructure.
The metaverse is defined as a virtual immersive environment that mirrors our reality through technology such as AI, blockchain, 5G, community and power platforms, augmented reality (AR), and virtual reality (VR).
Until a year or two ago, the consumer metaverse, exemplified by immersive games, new shopping experiences, and the explosion of VR goggles, was the more visible and hyped side of the metaverse. However, there may be far more money to be made in the enterprise metaverse, a side that most consumers will never directly see, according to Michael Inouye, a principal analyst at market research firm ABI Research. The convergence of AI and digital twins, augmented field service, and predictive maintenance, allows businesses to simulate real-world scenarios, optimize operations, and make data-driven decisions in a virtual environment.

"Being in its early stages, most businesses are figuring out the right use cases. While there is a perceived slowdown in metaverse projects due to the current economic crisis, the sentiment on the corporate side will remain strong as there will be many use cases in the next 3-5 years," said Ashootosh Chand, PwC India partner, digital and emerging technologies.
"Brands are creating new, fully immersive environments and finding a way to engage customers in them. However, the current metaverses lack interoperability, which is a challenge," he added.
According to a PwC India report titled 'Our Take - Embracing the Metaverse', out of 150 Indian businesses surveyed, 25% are planning to embed the metaverse into their organizational activities within a year.

Chand gave the example of a digital twin driving the metaverse, stating that an automaker building a factory in the metaverse can do a lot of scenario planning and product improvements that are difficult in the real world. He mentioned deployments in logistics, manufacturing, BFSI, quality assurance, and remote support, highlighting impact on training and collaboration.
India, with its thriving tech ecosystem and vast pool of skilled professionals, is well-positioned to embrace and capitalize on the opportunities presented by the enterprise metaverse. However, experts believe, there are challenges that need to be addressed, including privacy concerns, data security issues, and ethical considerations surrounding AI-powered simulations.
Comprehensive infrastructure development is also necessary to support widespread adoption of the enterprise metaverse in India. Reliable connectivity, robust computing power, and a skilled workforce are crucial factors that need attention for this technology to reach its full potential.
Additionally, interoperability is a challenge at present, as users on one platform should be able to communicate, interact, share data, and content with those on another platform.

Management consulting firm Bain & Company predicted in its August 2023 report that the metaverse will reach up to $900 billion by 2030. Companies that engage in the early stages of metaverse development over the next five to ten years are more likely to become market winners, according to the report. As Kunal Purohit, chief digital services officer of IT services firm Tech Mahindra said, TechMVerse – the company's metaverse practice has enabled them to transform customer experience and deliver real business outcomes by enabling greater interactive and immersive experiences than before.

"We are experiencing increased demand for metaverse and other futuristic projects across various sectors, including banking, financial services, manufacturing, telecom, media, entertainment, healthcare, and life sciences," said Purohit, adding that in the future, projects related to the metaverse, AI, AR/VR, and quantum computing will attract more deals.
Vishal Shah, general manager of XR and Metaverse at Lenovo Intelligent Devices Group,told Mint in an interview that there is still a lot of work to make the metaverse happen but is optimistic about its progress. "Right now, extended reality (XR) solutions for the enterprise are already thriving. It will serve as a foundation for much larger and deeper experiences that consumers will know as the metaverse in the future," he said.
---