Indian space economy to be valued at $44bn by 2033: Report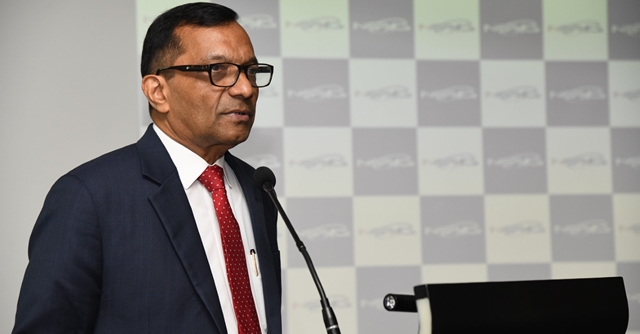 The Indian space economy is expected to be valued at $44 billion by 2033 with a 8% of the global share, as per the Indian National Space Promotion and Authorization Centre (IN-SPACe). Currently, the value of India's space economy is $8 billion and it is 2% of the global value.
A nodal agency under the department of Space, iN-SPACe released the decadal vision and strategy on October 10, prepared in collaboration with Isro and other stakeholders. The strategy aims to develop India as a dominant space power create space applications, socio-economic benefits, and strengthen space capabilities.
"Our strategy fosters an era of collaboration between all stakeholders to accelerate growth. ISRO is opening its doors wider than ever to private sector participation, so that together, we can successfully boost the space economy for a resurgent Aatmnirbhar Bharat," said Pawan Goenka, chairman, IN-SPACe.

The decadal vision divides space ecosystem into three groups — Space-for-Earth, Access-to-Space and Space-for-Space. Further, it outlines ten key strategies to achieve the objective, including demand generation, earth observation (EO) platform, communication platform, navigation platform, creation of talent pool, and policy and regulation, among others.
"It's worth notable Earth Observation taking a big pie of the Indian Space Economy of $8 billion. (It is) very promising to boost startups to build unique payloads and solve unique use cases. GalaxEye is very aligned with the Decadal Vision," said Suyash Singh, co-founder and chief executive officer, GalaxEye Space.
Along with the decadal strategy, IN-SPACe's Goenka also said that Isro's second spaceport will come up in Thoothukudi in Tamil Nadu. About 2,000 acre of land has been acquired for this launch center which will be entirely dedicated to small satellite launch vehicles (SSLVs) developed by the private sector.

"Agnikul sees this policy as a testament to three things: collaboration, commitment, and growth within the space sector in India," said Moin SPM, co-founder, AgniKul Cosmos. "With 'Make in India, for the world' already being a reality in the space sector, all technologies within the space sector are incentivised to generate revenue and profits contributing to the space economy of our country."
To be sure, the Indian Space Policy 2023 was approved in August. It entails promoting more participation of non-government entities (NGEs) across the entire value chain of the space economy, while also clearly defining the roles of various stakeholders viz. IN-SPACe, ISRO, NSIL and DOS.
---