Reliance Jio launches India's first satellite-based gigabit broadband service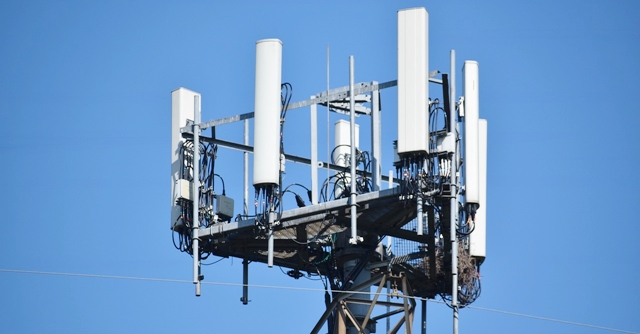 Reliance Industries' telecom arm Reliance Jio Infocomm Limited, on Friday, announced its indigenous satellite-based internet service, called JioSpaceFibre that aims to connect individuals and businesses in the remotest of villages.
The announcement comes at a time when Elon Musk-owned Starlink also plans to officially foray into the Indian market. The demonstration took place at the India Mobile Congress.
As India's "first satellite-based giga-fibre service", it aims to provide high-speed internet to areas in India that were previously unreachable. That said, with the new offerings, both individuals and businesses gain unparalleled access to reliable, low-latency, high-speed internet, and entertainment services, irrespective of their location, Jio said in a statement.

Jio already provides high-speed broadband to over 450 million consumers in India through JioFiber and JioAirFiber. The addition of JioSpaceFibre is intended to ensure that every household in India has access to digital services, no matter where they are located. Additionally, the satellite network will increase mobile backhaul capacity, thereby improving the reach and scalability of Jio True5G in even the most remote areas of India.
Jio has partnered with SES to access the latest medium earth orbit (MEO) satellite technology, making it the only company capable of delivering unique Gigabit, fibre-like services from space.
To showcase its capabilities and extensive reach, JioSpaceFibre has already connected four of the most remote locations in India: Gir in Gujarat, Korba in Chhattisgarh, Nabarangpur in Odisha, and ONGC-Jorhat in Assam.

Akash Ambani, Chairman of Reliance Jio Infocomm Limited, stated that JioSpaceFibre will allow everyone to participate in the new digital society by providing gigabit access to online government, education, health, and entertainment services. He added, "JioSpaceFibre will allow everyone, everywhere, to fully participate in the new digital society with gigabit access to online government, education, health, and entertainment services."
John-Paul Hemingway, chief strategy officer at SES, said, "Our first fiber-like services from space are already deployed today in parts of India, and we cannot wait to see how this will lead to digital transformation even in the most rural parts of the country."
Starlink is awaiting approval from the Department of Telecommunications (DoT) to offer similar services in India. Notably, Airtel-backed OneWeb and Jio Space had already received the green light from DoT. On 26 June, Airtel partnered with Google's parent company Alphabet to provide high-speed internet services through its Taara project, which uses light to transmit information at super-high speeds.

Meanwhile, Bharti Airtel Chairman Sunil Bharti Mittal said on Friday.that OneWeb Satellite communication service is ready to connect all parts of the country from next month, Speaking at the India Mobile Congress 2023, Mittal said 5G services was launched last year and Airtel has covered the entire country, covering 5,000 towns and cities along with 20,000 villages till date. He said that Airtel with the help of Universal Services Obligation Fund has been connecting rural and remote areas, and now satellite technology is available to connect all parts of the country.
Amazon is also looking to enter India's satellite communications sector through Project Kuiper, the tech giant's initiative to provide fast, affordable broadband to communities around the world that are currently unserved or underserved by traditional internet and communications options.
Experts believe, with the unveiling of JioSpaceFibre, competition in India's satcom market is expected to intensify, offering consumers more choices for high-speed internet services.

The market potential of using satellite communication for broadband connectivity in remote areas of India is nearly $263 million over the next five years, according to a joint ISpA-Nasscom-Deloitte report released on 10 October.
"Using satellite internet to connect rural India is a transformative initiative that addresses the critical issue of the digital divide in the country," the report noted.
---