How finance firms are using open source to drive innovation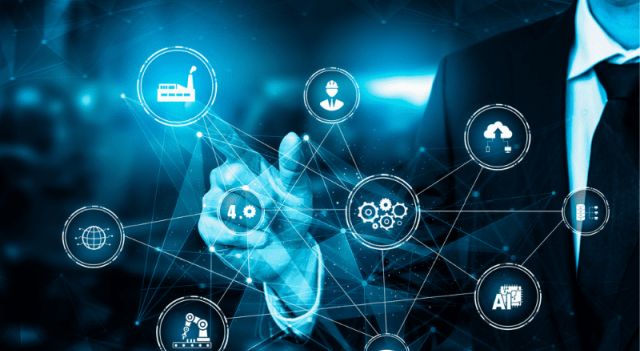 Financial services companies, known for their conservative approach to software development, are increasingly realizing the importance of open source adoption to support their innovation strategies and expedite their digital journeys.
Until recently, building financial services solutions was an expensive affair. Companies often faced challenges in terms of regulations, inflexible core systems, complex payment architectures, compliance hurdles, and more. However, the adoption of open source software is changing the game. In India alone, the number of developers on GitHub increased by over 35% in 2022, with more than 10 million developers in India now using the platform.
"As more companies in the banking and finance space leverage cloud computing, artificial intelligence/machine learning (AI/ML), advanced analytics, and big data, they are embracing open source to accelerate innovation, provide superior digital services to consumers, and offer a world-class customer experience," said Karan M V, Senior Manager of International Developer Relations at GitHub.

There are multiple reasons why companies in the BFSI sector should embrace open source, both in terms of consuming and contributing to it. Open source software provides a cost-effective and efficient way to develop new products and services. By leveraging the expertise of the wider developer community, companies can accelerate their development process and improve the quality of their products. This, in turn, helps lower operational costs and provide more affordable solutions to customers.
Dilip Asbe, Managing Director and CEO of National Payments Corporation of India (NPCI), an umbrella organization for operating retail payments systems in India, said that today a majority of NPCI platforms are built using open source software systems, including the Unified Payments Interface (UPI), which processes billions of API requests daily.
"At NPCI, we are using open source software to build the payment stack as one of our core principles," he said.

The use of open-source software helps drive faster innovation at scale at an affordable cost. The financial services ecosystem in India can take full advantage of this by participating in the community that has adopted open source software in a big way. Asbe said, "We have also begun our journey towards not just consuming, but also open sourcing some of our own solutions for others to use as a means of contributing back to the community."
Recently, NPCI open sourced one of its DevOps tools named Falcon, which can be viewed on GitHub. Falcon streamlines the deployment and management of Hyperledger Fabric-based blockchain networks on Kubernetes clusters, thereby helping developers and enterprises harness the power of both of these technologies together.
Murali Brahmadesam, CTO & Head of Engineering at fintech company Razorpay, too believes that by embracing open source software, we can tap into the collective knowledge and expertise of the wider developer community.

"Today, 90% of Razorpay's stack is built on open source technology, and as a tech-first company, we have many tech enthusiasts on our team. That's why we wanted to share our learnings with the community and enable unprecedented growth, not just for us but for the industry as a whole. Our engineering team maintains various open source repositories on GitHub, and many of our engineers play crucial roles as core contributors to significant open-source projects," said Brahmadesam.
Experts believe that by contributing to the open source community, companies can collaborate and build relationships with key industry players, learning from each other's technological capabilities. Open-source software is also typically more secure than proprietary software, as vulnerabilities can be identified and patched quickly. Embracing open source offers a range of benefits for companies in the BFSI sector, including cost-effectiveness, collaboration, innovation, security, and improved customer outcomes.
Fintech infrastructure startup Setu's CTO Irfan Shah believes that open source provides a wealth of high-quality components that significantly accelerate a startup's development process. "We use Kubernetes to make our solution multi-cloud and compatible with major public cloud providers. He said that ClickHouse is an excellent data warehouse that allows us to have top-notch real-time analytics, reporting, and aggregation.

However, Shah believes that while other industries have been quicker to embrace open source, the pace of innovation in BFSI has not caught up yet. "BFSI companies need to approach open source with fresh eyes and assess how high-quality open source software, such as Apache Kafka, can transform their businesses," he said. Nonetheless, startups are pushing the boundaries and motivating the industry to do better.
According to him, BFSI organizations need to change their perception and start exploring and experimenting with open source software solutions. Instead of demanding "enterprise" versions of open source software, they should commit to helping projects by sponsoring them. Additionally, they should hire engineers who align with the open source thought process and allocate time for them to contribute back to the ecosystem.
Digital payments company Juspay has also adopted an open source strategy for its global, community-driven payments product, HyperSwitch. "We believe payments should be open, fast, reliable, and affordable to serve billions of people at scale. Therefore, we leveraged our decade-long experience in building large-scale, enterprise-grade, frictionless payment solutions to create HyperSwitch as an open-source product," Shan M S, Chief Growth Officer at Juspay, said.

Brokerage firm Zerodha too has been using open source software, and the strategy has provided significant cost savings and scalability, contributing a significant percentage to its profitability. According to Kailash Nadh, CTO at Zerodha, the open source drive has given the company "complete ownership and a deep understanding of our technology stack and resulted in agile development, the ability to make fast technology and business decisions without relying on external dependencies, and compliance with regulatory requirements."
"It is crucial to truly own the technologies that are core to the business. Adopting FOSS technologies is the best way to achieve this without reinventing the wheel, in addition to massive cost savings. Embracing open source is a no-brainer for BFSI companies," Nadh said.
According to Gartner's 2021 Hype Cycle for Open Source Software (OSS), through 2025, more than 70% of enterprises will increase their IT spending on OSS, compared with their current IT spending. The growth potential for open source is limitless and holds true for India's financial sector as well.

---