Challenges & opportunities for digital native ventures with digitisation: The Pitch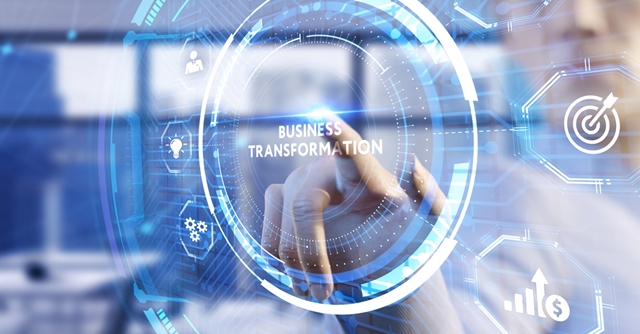 The ever-evolving digital landscape has become a game-changer for businesses across the globe. Technology plays a pivotal role in the strategies of most companies, but the approaches can vary significantly.
During 'The Pitch' event, hosted by VCCircle on November 3 in Mumbai, a panel of experts delved into the challenges and opportunities of embracing digitalisation and its impact on enterprises.

The panel included Amit Kumar Gupta, CTO of REBEL FOODS, Vipin Pathak, Co-Founder & CEO of Care 24, and Kapil Kapoor, Chief Product & Technology Officer at CredAble, who shared valuable insights on these pressing issues.
Kapil Kapoor, from CredAble, shed light on their digital-native approach, said, "We're a digitally-native business with three core offerings: a digital platform for supply chain financing, a technology-driven lending business, and a software-as-a-service (SaaS) service for global financial institutions. Our foundation is grounded in technology, digitally native talent, agility, innovation, customer-centricity, and strong cybersecurity and data privacy practices to ensure a digital mindset in delivering value to our customers."
Discussing the challenges faced during their journey towards digital-native business, Kapoor added, "Our primary challenge was building a digital business efficiently, with a focus on technology and innovation. We've adopted a lean, agile operating model, emphasizing product and engineering talent. Our culture encourages constant innovation and adaptability, enabling us to navigate complex markets and regulations globally. Through smart use of automation and big data, we've scaled our operations effectively while prioritising customer needs and experiences."

Vipin Pathak, CEO of Care 24, said, "In 2015, healthcare seemed immune to technological disruption. However, we embraced the challenge, drawing from our background in technology consulting. Our focus was clear: how to revolutionize a market entrenched on both patient and healthcare provider sides, both lacking digital proficiency. Despite initial hurdles, our unwavering commitment has led us to considerable success today."
Pathak also shared their unique approach to digital transformation, saying, "In 2015, we faced a challenge. Everyone said we had to visit hospitals, meet doctors, and engage in various offline activities to acquire customers. But we believed in technology and decided to build our brand directly. We made a commitment not to engage in offline activities like ATM, video, or others. It was a trade-off, as our competitors took different paths. We relied on data for everything, and that became our guiding principle."
Amit Kumar Gupta, CTO of REBEL FOODS, also shared their journey. "We started with a small retail shop selling quality food rolls. Over time, we realized the power of technology. We transitioned to cloud kitchens, expanded our menu to meet customer preferences, and embraced omni-channel strategies. Now, we operate thousands of internet restaurants globally, with technology at the core. Our platform spans supply chain, kitchen, and culinary innovation. In the world of food and beverage, just as Walmart gave way to digital-first giants, we aim to disrupt the traditional landscape with innovation and digital adoption," he said.

Gupta emphasized the importance of becoming digitally-native, stating, "In today's business landscape, whether we're talking about creating a digital-first startup or a tech-driven giant like Microsoft, it's crucial to adapt to the digital era. Building the right infrastructure and focusing on data utilisation is the key. While some businesses can afford to blend digital and traditional approaches initially, in the long run, being digital-native becomes a necessity for solving complex problems at scale."
---