How enterprises can build scalable infrastructure: The Pitch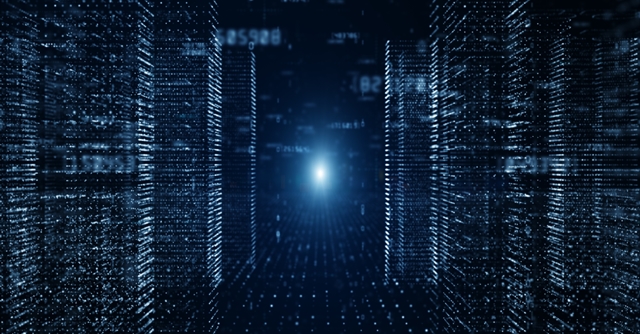 The landscape of enterprise and mid-sized businesses in India is rapidly evolving, with an emphasis on people, operational processes, and the underlying technology platform. This shift is set to redefine the business and competitive landscape across various vertical industries.

In the pursuit of infinitely scalable, highly agile, and resilient infrastructures capable of supporting both traditional mission-critical and modern data-driven workloads, businesses across various sectors are demanding innovative solutions.
During the recent "Building Scalable Infrastructure in a Distributed World" firechat session at The Pitch event organised by VCCircle in Mumbai on November 3, Hari Srinivasan, Senior Manager (Products & Solutions) at Equinix, shared insights on the importance of implementing future-proof and future-ready digital infrastructure.
Srinivasan noted a substantial shift toward technology-driven companies, underscoring the need for extreme preparedness to stay future-ready. Flexibility has become a critical factor in adapting to rapidly changing market conditions, especially as consumption patterns across the country evolve. Equinix, a digital infrastructure and digital DNA provider for high-growth startups, has embraced this trend.

Srinivasan explained, "Scalability is crucial in the digital age. While Amazon pioneered scalability in the past, many startups now rely on scalability, whether in the form of hyperscale or cloud providers. Equinix, like others, tailors its services to meet user demands by scaling up or down. In the digital realm, we provide the same value, enabling you to consume server, networking, and storage services in an agile manner, without long-term contracts."
He also emphasized the need for technology companies to adapt to changing market conditions.
He said, "About six years ago, while I was a field architect at Netflix, I noticed a growing trend. Cloud companies were increasingly seeking Equinix services for creating multi-cloud routing patterns and resilient architectures. However, there was a misalignment between what they needed and what Equinix provided. To address this, we created a digital services Business Unit to offer virtual services, making Equinix more relevant in the market. It's been a journey, given Equinix's size as a $20 billion company, but we've made significant progress. Last year, we made bold commitments to our investors regarding our digital offerings, and we're now witnessing strong traction, particularly in high-growth markets like India."

Srinivasan went on to offer insights to enterprises on their path to becoming digital natives, he explained, "When you're a startup, you need to be mindful of the trade-offs and challenges. While it's easy to begin on public clouds, the operating costs can catch up over time. Success often means paying more to the cloud provider due to accumulating egress and data storage costs. My customers have also highlighted this issue. That's why we advocate for strategic workload placement. This means carefully considering the legal, technological, and business requirements of each application and choosing an environment with the right cost model. Many customers are actually transitioning away from public clouds due to these cost challenges."

---