TCS appoints Elizabeth Mathew to lead diversity and leadership program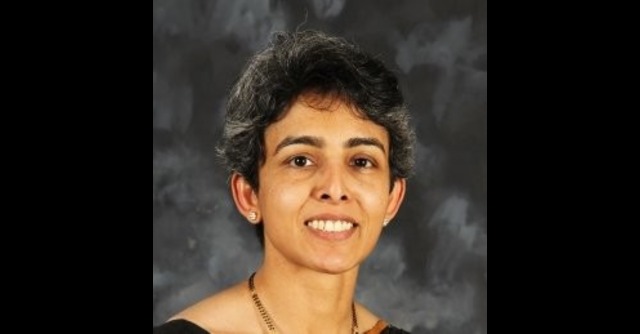 Tata Consultancy Services (TCS) has reportedly appointed Elizabeth Mathew as the head of TCS LeaD. LeaD is TCS' internal program that promotes diversity and leadership at the senior level.
The company announced Mathew's appointment through an internal communication seen by the Economic Times. The internal note to employees is signed by TCS' HR head, Milind Lakkad.
Mathew, a company veteran based in Bengaluru, has been with TCS since 1989 and has held several HR leadership roles across business groups within the company. Her appointment follows a streak of leadership changes made by CEO K Krithivasan since he took the helm at India's largest IT services company earlier this year. Head of diversity and inclusion Preeti D'Mello and Brinda R, head of leadership careers, will report to Mathew.

Additionally, Anant Haidale, who previously led LeaD and was the HR head in North America, is said to be moving to a new leadership role in the manufacturing business group, according to the internal note. Haidale, based in New Jersey, USA, joined TCS from Infosys in 2007 and has held key roles within the manufacturing segment. The manufacturing business group, led by Anupam Singhal, was announced in July during the restructuring by CEO Krithivasan. Haidale brings over 30 years of experience in the manufacturing sector.
"I am pleased to announce the appointment of Ms. Elizabeth Mathew (Liz) as the head of TCS LeaD. Liz takes over from Anant Haidale who, after a successful stint in HR, has moved to take up a leadership role in the Manufacturing Business Group," wrote Lakkad. He added that Mathew will have the responsibility of nurturing leadership talent, as well as overseeing diversity and inclusion initiatives within the organisation.
In July of this year, TCS announced multiple senior management changes in a note to the exchanges. The changes were titled "Change in Management." In the note, TCS also stated that Chief Technology Officer K Ananth Krishnan will retire on July 31, 2023.

TCS announced that it has made several changes to senior management personnel (SMP) in the company under SEBI guidelines. The identified SMPs include Harrick Vin, Shankar Narayanan, V Rajanna, Siva Ganesan, Ashok Pai, and Reguraman (Regu) Ayyaswamy.
On October 11, TCS announced its July-September quarter results for fiscal 2023-24 (Q2FY24). The IT major reported a rise of 8.7% in its consolidated net profit at ₹11,342 crore in the September quarter, compared to ₹10,431 crore in the corresponding period last year. The board approved a buyback of ₹17,000 crore at a price of ₹4,150 per equity share, representing a premium of about 15%. This is the company's fifth share buyback in a span of six years.
---