Data and customer-centricity are paramount: ICICI Lombard's Girish Nayak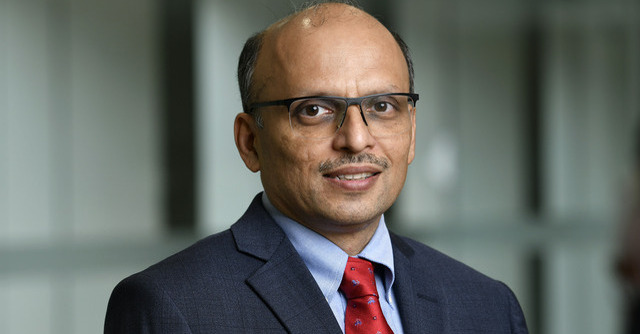 The Indian insurance industry has an annual technology budget of ₹16,650 crore against its overall size of nearly ₹2 lakh crore. In the past, up to 90% of the insurer's technology investment has been into legacy technology. This changed after 2018 with the focus shifting to technology-enabled customer acquisition, customer experience enhancement, and streamlining of core transaction systems, found a new report presented jointly by industry body Nasscom and ICICI Lombard.
This tech adoption can be attributed to a number of factors including the emergence of InsurTechs, government initiatives, and cost-conscious buyers. "In the next one or two years, going by the data in the report, the industry is poised to see a significant amount of digitisation. It is the journey the industry is on, which is fast-forwarded by the Covid pandemic. Further, the entire fintech ecosystem, along with the India digital stack is going to enable insurance companies to digitise much faster and offer better and more efficient service to their customers," Girish Nayak, Chief – Technology and Health Underwriting and Claims, ICICI Lombard told TechCircle.
Notably, Digital India mission and standardisation of India's tech stack approach can further aid the rapid growth of the insurance market over the next 5-7 years, the report has noted.

ICICI Lombard itself has implemented digitisation strategies across its process, especially utilising artificial intelligence (AI) and machine learning (ML). For instance, the claims process is an excruciatingly slow process due to challenges in verification, operations, and regulations. To this end, industry players, like ICICI Lombard, are moving towards auto adjudication, which automates the claim settlement process using AI, ML, and machine processing. For the last two years, the firm has been using AI for its claim processing and approval for healthcare insurance.
"The whole process earlier would take anywhere between one to four hours. With the new ML-based model in place, customers just need to submit documents like the doctor's diagnosis, course of treatment, and the hospital stay time period to a third-party administrator (TPA). The data is uploaded on our portal which runs ML models to display the permissible amount of treatment cover. All this happens within 90 seconds," Nayak said adding that similar solutions are being tested for the motor and home insurance segments.
Other aspects of customer experience are also being transformed through digitisation and the use of emerging technologies. Nayak said that customers are delivered information through an automated model of the call center which has now helped in reducing contacts per policy at these centers by 30% in the last year. This has led to a significant reduction in the number of people needed for call center servicing.

ICICI Lombard is also creating proofs of concept with large language models with potential use cases like reading, summarising, and getting snaps of documents, along with multilingual translations of policy terms and conditions. It is, however, still experimenting and the insurance company hasn't gone live with any of them yet. One of the reasons for this is that the LLMs need to be deployed in data centers in India and many of them are offshore, said Nayak.
"In this digital-driven evolution, ICICI Lombard, as a leading insurance company, not only mitigates risks but also embraces opportunities, where data and customer-centricity are paramount. As the industry marches forward into this era of digitalisation, it's about building enduring lifetime relationships with customers, enhancing and protecting their lives, and contributing to a more secure and connected world," he said.
---