CtrlS to set up Edge data centre costing ₹250 cr in Uttarakhand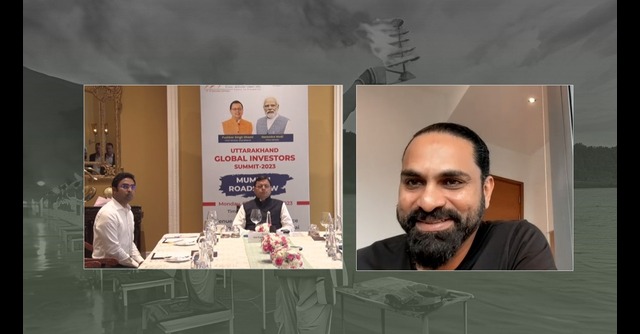 CtrlS Datacenters has signed a memorandum of understanding (MoU) with the Uttarakhand government to invest ₹250 crore in establishing a greenfield Edge data centre with a capacity of 10 MW over the next 8-10 years.
This initiative is expected to indirectly attract investments of approximately ₹2,250 crore and generate over 1,000 jobs within the state.
The proposed rated-4 data centre will provide colocation, managed services, and cloud services for hosting mission-critical workloads. The Edge facility will support Industry 4.0 and applications with low latency requirements while incorporating sustainability features that are characteristic of CtrlS Datacenters.

Uttarakhand, known for its rapid economic growth and business-friendly policies, is committed to promoting the establishment of ICT and ITeS companies to create job opportunities for its educated youth. The state has streamlined the investment process through a single-window system.
CtrlS Datacenters is on track to establish a network of Edge data centres across tier-2 and tier-3 cities in India. The company currently operates similar facilities in Lucknow and Patna, with plans to establish 21 Edge data centres in the near future.
Sridhar Pinnapureddy, Chairman, CtrlS Datacenters Ltd, said, "The State of Uttarakhand is a fast-growing economic region in India, making it a strategic location for CtrlS Datacenters' ongoing expansion. We are excited to bring our proven expertise in serving mission-critical businesses over the past 15 years to the state of Uttarakhand. CtrlS' data centre will be embedded into a larger digital ecosystem of the state, enabling the growth of data, infrastructure, and technology-driven businesses around our facility. We expect our proposed data center to facilitate an influx of direct and indirect investments to the tune of ₹2,500 crore and generate around 1,000 jobs."

Speaking on the occasion, Uttarakhand Chief Minister Pushkar Singh Dhami said, "Uttarakhand has been successful in attracting progressive companies to invest in the state, boost the industry ecosystem, and create new jobs. CtrlS Data centres' investment and presence in Uttarakhand aligns well with our digital goals and will further boost our efforts as the company is known for its world-class & sustainable data centres."
---