Genpact names BK Kalra as new CEO, Tiger Tyagarajan to retire in Feb'24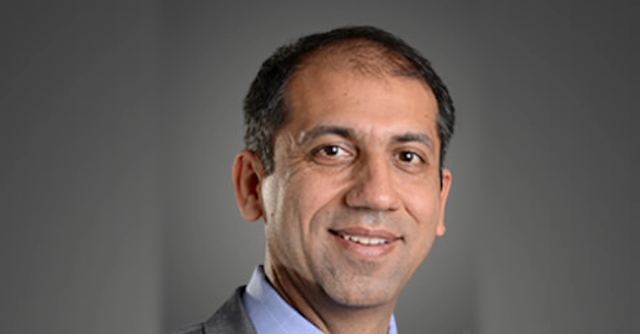 Genpact has announced on Thursday that its president and CEO, NV 'Tiger' Tyagarajan, will retire on February 9, 2024. Balkrishan 'BK' Kalra has been appointed by the company's board to take over as the new CEO.

The leadership change comes at a time when the IT/ITeS sectors have seen several top-level changes in recent quarters. Tyagarajan will, however, continue as a member of the board of directors.

Kalra, who joined Genpact in 1999, currently serves as the global business leader for financial services and consumer and healthcare segments. He will assume his new role and join the company's board on February 9.

With over 30 years of experience, Kalra has helped companies grow from early stages to globally competitive enterprises. He has held various leadership positions at Genpact and is responsible for leading the company's global transformation efforts across industries such as banking, capital markets, consumer goods, retail, life sciences, and healthcare. He focuses on helping companies leverage technology and AI-enabled solutions.

"We are delighted to announce BK as Genpact's next CEO, a leader with a proven track record of delivering business results and fostering deep client relationships," said James Madden, chairman of Genpact's board of directors, in a company statement.

Genpact was founded in Delhi in 1997 as a unit of General Electric. It has transitioned from a business process management firm to a digital transformation services provider to clients many of whom are in the Global Fortune 500 list.

"With an immensely talented workforce and a deep history of developing innovative solutions for our clients, Genpact has a unique opportunity to lead our industry. I look forward to working closely with the Board and our leadership team to accelerate a new chapter of growth for Genpact, one with technology at the forefront of everything we do to unlock tremendous potential for our clients, employees, and shareholders alike," said Kalra.

Madden further informed that the board conducted a thorough process to select Tyagarajan's successor, considering both internal and external candidates. Ultimately, BK stood out as the natural choice due to his strategic vision, understanding of clients and the business, and his focus on investing in emerging trends and technologies, particularly advanced analytics and AI-enabled solutions.

Tyagarajan, who became CEO in 2011, led Genpact through a period of significant growth. Under his leadership, the company transformed into an industry leader with annual revenue of over $4.3 billion in 2022. Tyagarajan played a key role in leveraging data and technology to better serve clients. He has been with Genpact for nearly 19 years.

Madden also expressed the board's sincere appreciation for Tyagarajan's leadership over the past 12 years. He commended Tyagarajan for building a strong and diverse global team and positioning the company as a true partner to clients worldwide. Tyagarajan will continue to contribute to the board.

Tyagarajan stated that leading Genpact has been the highlight of his career and expressed his gratitude to the entire team for their support. He highlighted the company's ability to stay ahead of the curve and empower employees while transforming communities. Tyagarajan expressed confidence in BK's leadership and the company's future growth.

Tyagarajan's retirement follows a trend of CEO changes in the IT industry this year. Tech Mahindra's CEO, CP Gurnani, is also set to retire, while Tata Consultancy Services (TCS) appointed K Krithivasan as the new CEO following Rajesh Gopinathan's sudden departure. Debashis Chatterjee was previously announced as the CEO of the joint LTIMindtree entity.

Further, Infosys' Mohit Joshi has been appointed as the CEO designate at Tech Mahindra and former Infosys president Ravi Kumar S also joined IT services firm Cognizant as its global CEO in January 2023.
---