It's a wrap: News this week (Nov 4 — Nov 10)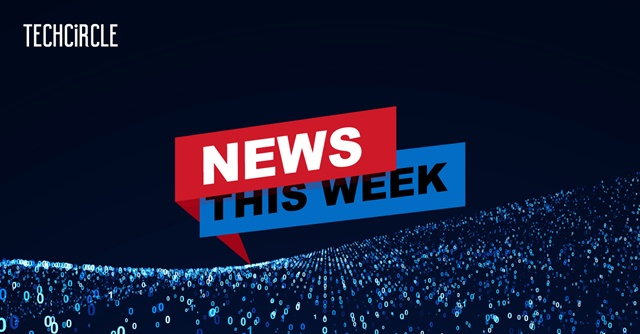 There have been multiple developments this week on the tech front. From IBM's venture fund for generative AI to OpenAI's developer summit, this is the list of the most important developments for a quick catch-up:
New innovation hubs
This week, IBM announced that it is expanding its partnership with Amazon Web Services (AWS) to launch the Innovation Lab. The lab will be housed at the IBM Client Experience Center in Bangalore, where the two firms will develop solutions, test prototypes, and proofs of value to accelerate innovation across industries like banking and financial services, automotive, manufacturing, energy, and healthcare, among others.

Apart from IBM-AWS, Netherlands-headquartered Philips inaugurated its new facility in Bengaluru on Thursday. The center is spread across 650,000 sq.ft. and houses 5,000 employees working on software and AI innovations.
IBM's fund for enterprise AI
IBM has announced the launch of a $500 million venture fund for artificial intelligence (AI) companies that are focused on accelerating generative AI technology and research for enterprises. Called the IBM Enterprise AI Venture Fund, it will be catering to a range of companies from early-stage to hyper-growth startups.

The fund will operate on a differentiated model and will consist of domain experts from across IBM, along with a dedicated portfolio development team. The fund will provide each startup with opportunities to form partnerships with IBM, and gain expertise on product and engineering, and go-to-market strategies.
Oracle-Microsoft deal
Oracle announced on Tuesday that it has entered into a multi-year agreement with Microsoft to support the growth of its artificial intelligence (AI) services.

As part of the agreement, Microsoft will use its own Azure infrastructure for AI in combination with the Oracle Cloud Infrastructure (OCI) Supercluster — a supercomputing training and inferencing service supported by Nvidia GPUs that was released in March.
OpenAI's first ever developer conference
This week, the ChatGPT-maker OpenAI held its first developer conference. The major highlight of the event was the launch of GPT-4 Turbo, a more capable model compared to its predecessor while also having been trained on data up to April 2023. This is cheaper and supports a 128K context window, helpful for developers to build their own assistive AI apps. New multimodal capabilities in the platform include vision, image creation, and text-to-speech.

OpenAI head Sam Altman also announced the launch of GPT store — an app store for artificial intelligence — to share and sell custom GPT bots, later this month. Altman added that OpenAI will pay a portion of the company's revenue to people who build the most 'useful' and 'most used GPTs'.
Indian developer community to overtake US on GitHub
At the size of 13.2 million, the number of Indian developer community on code repository GitHub is the fastest growing and is likely to overtake the US by 2027. Countries like the US, India, China, Brazil, and the UK are leading in terms of developer community size on the Microsoft-owned platform, GitHub's latest report has shown.

Overall, there are 100 million developers on GitHub with a 26% increase in all global developer accounts since 2022. The number of code contributions has gone up to 4.5 billion, of which 301 million are open-source.
L&T Technology-Google for generative AI
Larsen and Toubro Technology Services (LTTS) announced a partnership with Google Cloud to implement generative artificial intelligence (AI) technology in its operations. The collaboration aims to develop LTTS' Developer Experience Platform (DevX), an API-enabled solution for engineering services across industries. The aim is to position DevX as the go-to platform for engineering solutions among developers globally and to streamline the discovery and implementation of LTTS' solutions and services for end-users.

---