Flipkart elevates Manikandan Rengaswamy Raju to VP-IT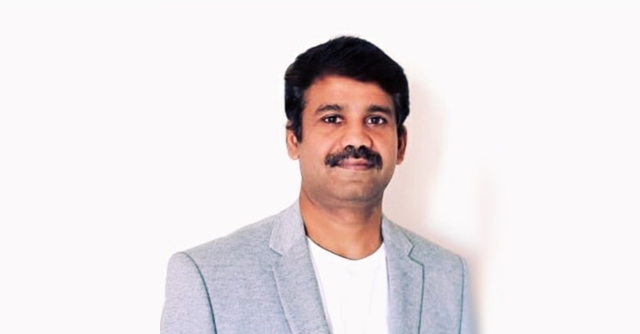 Walmart-backed e-commerce platform, Flipkart, has promoted Manikandan Rengaswamy Raju to Vice President of Information Technology. Previously, Raju served as Senior Director of IT at the same company.
Raju brings more than 25 years of experience in Product Development, Engineering, and IT Leadership. Throughout his career, he has demonstrated a proven ability to create growth opportunities, build world-class technology platforms, establish global Captive Centers, and excel in various industries, including e-commerce, retail, telecom, transportation, aerospace, automation control, and corporate enterprise applications.
"I am deeply passionate about driving innovation and transformation in creative ways," he mentioned in his LinkedIn profile.

As Senior Director of IT at Flipkart Group Companies, Raju has successfully led highly achieving teams in building supply chain networks, product development, corporate enterprise applications, hyper automation, IT asset management, and IT finance for over seven years.

Prior to his role at Flipkart, he held leadership positions at Juniper Networks for 2 years and at Honeywell for over 15 years.

In a LinkedIn post, Raju mentioned: "I'm happy to share that I'm starting a new position as Vice President of Information Technology at Flipkart! This career milestone wouldn't have been possible without the support of remarkable individuals and my incredible colleagues throughout my 25-year journey."

Raju holds an M.S. in Software Engineering from Birla Institute of Technology and Science, Pilani, and has pursued an Executive Management program from the Indian Institute of Management Bangalore.

The company employs large fulfillment centers as storage facilities for its goods.
It has warehouses, fulfillment centers, and delivery hubs spread across the country to ensure seamless operations for its business and heavily relies on automation.
Flipkart Ventures plans to invest $500k in Mumbai-based AI post-production startup Algomage in a pre-series 'A' funding round to fuel the company's growth and expansion plans. Algomage provides professional AI tools and services for digital imaging to enterprises, the retail industry, and photographers.

In February, Flipkart partnered with Elixia, a Logistics software-as-a-service (SaaS)-based Tech firm, to digitise last-mile logistics activities such as freight master maintenance, automated trip creation, track & trace, freight calculation, and invoicing compliance.

---