HCLTech names Sonia Eland as country manager for ANZ operations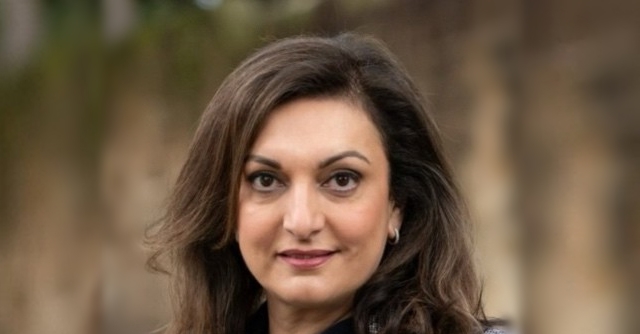 India's third-largest technology services exporter, HCLTech, announced on Tuesday the appointment of Sonia Eland as its Executive Vice President and Country Manager for Australia and New Zealand, effective April 1, 2024.

Eland will be based in Sydney and will report to Swapan Johri, President for Growth Markets at HCLTech.

She will take over from Michael Horton, who will be transitioning to a consulting role after spending approximately 10 years with HCLTech. The company stated that Horton played a key role in establishing HCLTech as a trusted digital technology services partner in Australia and New Zealand.

HCLTech has been operating in Australia and New Zealand for over two decades, providing services in digital, engineering, cloud, and artificial intelligence (AI). This year, the company expanded its partnerships with ANZ Bank, Cricket Australia, and agribusiness firm Elders.

"We are pleased to welcome Sonia to HCLTech. I am confident that her extensive experience will bring immense value to our clients and our growth strategy in Australia and New Zealand. I look forward to working with her. On behalf of everyone at HCLTech, I would like to thank Michael for his significant contribution to the company's growth in the region," said Johri.

Eland, an alumna of Macquarie Business School and the University of Sydney, has over three decades of experience in consulting, technology, banking, retail, and travel. Prior to joining HCLTech, she served as the Technology Strategy and Transformation Partner at Deloitte Australia. She has also worked with DXC Technology, CSC, Fujitsu, Westpac, and HSBC.

"With big data, AI, Internet of Things (IoT), cloud, and cybersecurity playing an increasingly significant role in our daily lives, businesses need trusted partners with the experience, capability, and creativity to fully leverage the power of digital and embed resilience, optimisation, and continuous innovation into their organisations," said Eland.

"HCLTech has an impressive track record in engineering and digital transformation, and I am excited to assist our clients in accelerating progress," she added.

The IT firm reported a 10% increase in its consolidated net profit at ₹3,832 crore for the quarter ended September 30 in line with estimates. The company had posted a net profit of ₹3,489 crore in the same period last year.
---