How Gen AI can transform business conversations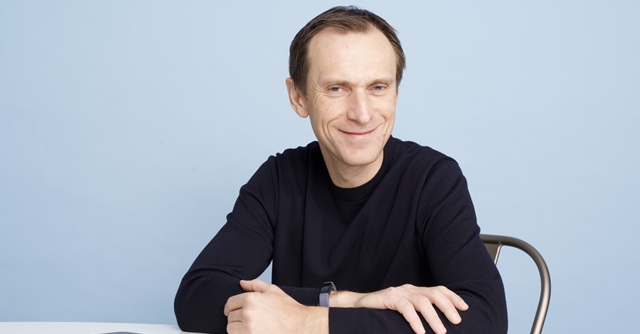 In today's dynamic and rapidly evolving business landscape, the significance of effective communication cannot be overstated. As organizations navigate the intricate web of the modern marketplace, where globalization and digitization have heightened competition and customer expectations, the ability to communicate efficiently and empathetically has emerged as a linchpin for success. It's no longer about conveying information; it's about building trust, fostering loyalty, and delivering exceptional customer satisfaction. How can enterprises effectively communicate with customers in this digital age?
Communication amidst the data deluge
Businesses today grapple with a monumental challenge – data overload from multiple sources. This data deluge often results in inefficiencies and communication breakdowns. This has underscored the need for technology-driven solutions.

AI, in particular, has the potential to revolutionize customer interactions. It can analyze vast datasets, extract valuable insights, and optimize communication processes. Modern customers expect personalized, responsive, and efficient service, a demand that technology, including AI, can fulfill adeptly. To stay competitive, businesses need a unified customer engagement strategy that consolidates communication channels into a single platform. AI plays a pivotal role in this by centralizing customer interactions, allowing for seamless communication across various channels such as email, social media, chat, and voice. This unified approach not only augments efficiency but also ensures a consistent and cohesive customer experience.
How can organisations leverage Gen AI?
What sets AI apart is its capacity for incessant learning and adaptation. As it interacts with customers and processes data, it hones its understanding of customer preferences and behaviors. This results in increasingly precise recommendations and responses, thereby elevating the customer experience. Generative AI takes this a step further by offering valuable recommendations to agents, drawing insights from the collective preferences and inquiries of thousands or even millions of other customers.

In today's fiercely competitive business landscape, the application of AI is pivotal in improving customer experiences. However, the implementation of AI must be approached with caution, considering ethical considerations and preserving the human touch. Businesses that effectively leverage AI to streamline communication, enhance personalization, and improve customer experiences stand to benefit from satisfied customers and improved investor returns.
The fundamental principle is not to view AI as a replacement for human engagement or as the sole driver of the customer journey. Instead, AI's function is to empower human agents to provide personalized experiences at a scale that would be otherwise unattainable. It is not a contest of "man versus machine," but rather a harmonious collaboration between human expertise and the computational capabilities of machines.
Humans excel in building relationships, establishing rapport, and forging meaningful connections with people. In contrast, machines excel at processing and interpreting vast volumes of data to make predictions and recommendations. Realizing the full potential of customer experience necessitates the integration of these two strengths to deliver superior outcomes.

As AI continues to advance, its role in shaping the future of customer interactions will become increasingly seminal. It is incumbent upon businesses to embrace AI-driven communication strategies while upholding their commitment to ethical practices. By doing so, they can not only thrive in the fast-paced, data-driven world of modern business but also nurture enduring relationships with their customers. The power of AI-driven communication is here, and businesses that harness its potential with wisdom and ethics will stand triumphant in the end.

Tomas Gorny
---
Tomas Gorny is CEO and Co-Founder of Nextiva.
---