ITC Infotech has appointed Gopal Sharma as its new CIO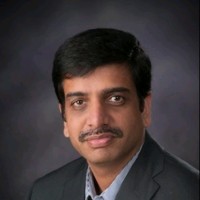 ITC Infotech, an IT service provider, has appointed Gopal Sharma as its new Chief Information Officer (CIO). Formerly serving as CIO at Microland Limited, Sharma brings a wealth of experience from his previous roles at Accenture, Infosys, Tata Steel, and IBM.
Sharma's primary responsibilities in his new role involve the redesign of enterprise-wide business processes and technologies. He will play a key role in assisting the company's clients in achieving their strategic business objectives efficiently and at scale.
Prior to joining ITC Infotech, Sharma joined Microland Limited in 2018, where he initially served as Vice President Digital Applications and later earned a promotion to CIO. His focus at Microland was on transforming the organization into an agile entity that could help clients meet their strategic business goals swiftly and effectively.
Sharma's professional journey includes a stint at Accenture, where he served as Managing Director Technologies. In this role, he led the Future Ready Applications practice at Accenture India, overseeing the development and adoption of Accenture's Application Modernization, Microservices & Cloud Migration assessment framework. His work helped clients align their application portfolio strategy with long-term technology visions through application modernization and cloud migrations.
Sharma did his B.Tech degree from IIT Kharagpur, and initiated his career as a Software Engineer at IBM. He later joined Tata Steel as Assistant Manager, Optimization & Analytics, and Infosys as Programmer Analyst, gaining valuable experience that contributed to his successful career trajectory.

---