Microsoft's Copilot and Gen AI boost job performance globally: Report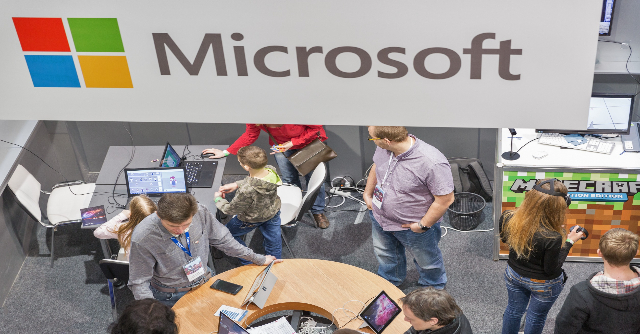 Microsoft's latest Work Trend Index Report unveils a digital dilemma for Indian users, highlighting that 27% of their day is spent on information search, overshadowing creation (24%), communication (24%), and consumption (25%).
According to the report, generative AI emerges as the hope, as its potential to elevate job performance in crucial sectors such as sales, customer service, and finance. This trend extends globally, with 27% of people worldwide allocating their day to information search, surpassing other activities.
In a recent blog post, Microsoft underscores the transformative impact of Copilot for Microsoft 365 in alleviating digital burdens and enhancing productivity. Introduced eight months ago, Copilot aims to refocus individuals on uniquely human work. The pivotal question arises: can generative AI truly revolutionize work?
New data shared by the company suggests the productivity gains through Copilot. The research, combining surveys and experiments, reveals that Copilot not only boosts productivity and creativity but also saves time. Impressively, 77% of early users express a reluctance to return to pre-Copilot work methods.
As per the company, the expanding role of generative AI in the workplace holds promise, not just for individual productivity but for the collective capacity of entire organizations. Copilot sets a new standard, endowing every employee with skills in writing, designing, coding, data analysis, and more. Beyond individual skills, it propels work from good to exceptional, according to the company.
The report emphasizes that 70% of Copilot users experience increased productivity, with 68% noting an enhancement in work quality. Overall, users exhibit a 29% acceleration in tasks ranging from searching and writing to summarizing.

---