SentinelOne appoints Wayne Phillips as field CTO for APJ region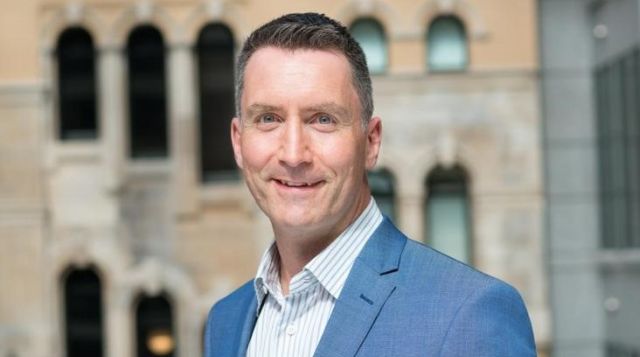 SentinelOne, a U.S-based cybersecurity firm, on Monday announced the appointment of Wayne Phillips as the new Field Chief Technology Officer for the Asia Pacific and Japan region. With over 25 years of experience in enterprise security, strategy, and product development, Wayne brings a wealth of expertise to further strengthen SentinelOne's commitment to its partner community and customers in the region.
Wayne joined SentinelOne three years ago and has played a crucial role in shaping the company's growth and success. His strategic vision and deep understanding of cybersecurity have significantly contributed to the company's evolution. His appointment underscores SentinelOne's unwavering dedication and investment in fostering strong relationships within the Asia Pacific-Japan region.
"Wayne's extensive experience and proven track record in the cybersecurity industry make him an invaluable addition to our team," said Michael Cremen, Chief Revenue Officer at SentinelOne. "His appointment reflects our ongoing commitment to providing top-tier expertise and support to our partner community and customers in Asia Pacific Japan."

Phillips aims to serve as a strategic advisor within the partner community, focusing on aligning partners' business goals with SentinelOne's Unity Platform. Leveraging his experience in fast-paced startups and enterprise security, he expects to empower partners with insights to foster innovation and competitiveness.
Phillips' primary objective is to ensure repeatable and predictable success for SentinelOne's Asia Pacific partners. He will work with them to enhance their technical capabilities and expand the company's ecosystem by nurturing trust and clear communication.
Partners working with Phillips can expect comprehensive support in integrating SentinelOne into their security operations, reducing overhead, improving security posture, and increasing overall satisfaction. His expertise in understanding threat actors and their tactics ensures partners are well-informed and resilient against advanced cyber-threats.

The company said that Phillips' appointment marks an exciting chapter for SentinelOne's growth and commitment to the Asia Pacific and Japan region, reaffirming the company's dedication to empowering partners and customers with cutting-edge cybersecurity solutions.
In July, the company launched a virtual data centre in India. This data centre located in Mumbai aims to assist the country's enterprises in meeting data sovereignty requirements and strengthening their cyber defenses.
This data centre is hosted by Amazon Web Services (AWS) and offers direct, high-performance access to SentinelOne's XDR (Extended Detection and Response) platform that offers protection against various cyberattacks. The company also said that this move will enable organisations to store their logs within Indian borders, ensuring compliance with data sovereignty regulations.

---