Cricket Fever Online And On The Mobile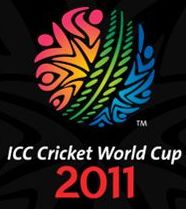 The ICC World Cup 2011 has got the entire country upbeat and on its toes. Whether you are a student juggling with tests and sneaking a peek at the scores on your mobile or an executive locked onto the live streaming of the match at work, we can all agree that cricket has moved beyond TV, making it easier to access and enjoy the game through different media. Here's a look at what Indian Internet and mobile companies are doing for the cricket season:
ONLINE Nimbus Communications' Cricketnirvana.com is running live streaming of cricket matches. It has partnered with Tata Communications' content delivery network to deliver the flash-based video streaming without lag.
The New Delhi based Kyazoonga, an entertainment and sports ticketing company, was not prepared to handle the onslaught of cricket fans on its website where it was offering 1000 limited tickets. Apparently 10 million users logged onto the site leading it to crash on February 22. Kyazoonga is sellling ICC CWC 2011 merchandise as well.
ESPNStar.com has the live streaming of the ICC World Cup here.
Cricket.Yahoo.com, which is the official ICC Cricket World Cup 2011 website with news, photos, live scores, schedules etc. Another website for Nostradamuses is CricketOracle.com. Not related to the IT major, this website has a daily contest and is giving away iPads and iPods as prizes. LG has interactive wallpapers for download on its LG Lead11 site as well as ball by ball commentary.
ECOMMERCE Infibeam.com has begun selling merchandise online with Nike India ODI Jerseys, fan wear, caps, plush toys of Stumpy the mascot available. World cup watches, accessories like gloves and books on cricket are also being sold. Myntra.com allows users to personalise their cricket apparel through its site.
eBay India is using the season to push sports related accessories including cricket balls and bats, sunglasses, sports wear, sports shoes and watches.
Official merchandise such as caps, apparel, key chains and other memorabilia can be bought at ICCOnlineStore.com for those outside India.
GAMES Reliance ADAG company Zapak Games has a PC game called Cricket Power which can be downloaded from the company site or bought as a CD from retail stores for Rs 299.
OMLogic a social media firm, launched Cricket Manager for Yatra.com. Cricket Manager is an online, strategy game where you are the manager of India XI cricket team and you have to take care of travel and stay needs of the Indian cricket team while ensuring the team is high on morale and fitness levels. All the achievements in the game are converted into points and the one with maximum points will get to travel with the team for the entire season. And ofcourse, there's Stick Cricket.
MOBILE, WIDGETS & APPS Times Internet's Indiatimes 58888 division tied up with Reliance Communications for the official mobile rights for the world cup and has now partnered with VRock Mobile to deliver live mobile commentary, SMS alerts, IVR, contests, News, match statistics, SMS subscriptions etc onto the mobile.
Uninor has launched a voice service called "Cricket Unlimited". For Rs. 3 per match, you can browse through the match coverage so far, participate in an opinion poll, and download ring tones and caller tunes. Cricket rankings, match schedules, and cricket trivia are also made available.
BSNL Live has the official ICC World Cup 2011 game on its VAS portal - http://vas.bsnl.co.in/bsnl_live.jsp It also offers live score alerts, news, trivia and schedules for Cricket matches in India and worldwide. Voice sports updates are available through an IVR or via OnMobile and Spice Digital.
Vodafone  has an application called Vodafone TV for download which will deliver live streaming of the World Cup. This service is priced at Rs 7 per day or Rs 150 per month and does not include the data charges. It also offers SMS, live commentary and ring back tones, video clips and pictures.
Airtel offers a daily cricket score pack, where you will get a score alert every half an hour with team line-ups, match schedules and SMS alerts is priced at Rs.5 per match.
ESPN has developed a cricket widget for Nokia N8 users. The widget is available for download for free from the Ovi Store. It brings Live News feeds, Live Scores and ball-by-ball text commentary, Statistics & Expert Comments, Schedules & Standings, Points as well as Video Clips directly onto the mobile. The ESPNCricinfo app for mobiles has an added section for the World Cup.
ICC Cricket World Cup 2011's official app is available on iTunes Store here.
Comment(s)