Google Hires Java Creator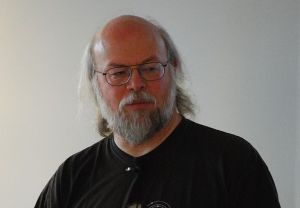 The 'father of Java', James Gosling, announced in his personal blog that he is joining Google. His first day of work with the Mountain View search giant was on Monday. This hiring comes as quite a coup for Google, even as the company has a face off with Oracle over allegations that it infringed Java-related patents in Android, the company's mobile operating system.
Gosling is credited as the inventor of the Java programming language in 1994, while he was with Sun Microsystems (which is now a subsidiary of Oracle Corporation). Java is a 'Write Once, Run Anywhere' highly portable language, and is used in over 850 million personal computers worldwide.
Gosling, a Canada-born software developer was a long time employee with Sun Microsystems. However, he left the company a few months after it was acquired by Larry Ellison, over Oracle's way of handling Java. Gosling also famously called Ellison 'LBOD' or "Larry, Prince of Darkness", alleging that the fifth richest person in the world was a fan of a quote attributed to Genghis Khan: "It's not enough that we win; all others must lose". "Ethics and consistency aren't exactly the LPOD's reputation," he had added.
"I don't know what I'll be working on" writes Gosling in his blog talking about Google. Maybe. Then again, he may just be working on Google's Java projects, Android, perhaps?
(Photo courtesy: Wikimedia)
Comment(s)