Aircel & Ericsson Partner For Location Based Services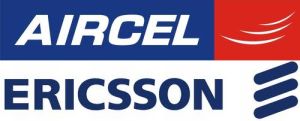 Aircel has joined hands with Ericsson in a three year contract to provide Aircel subscribers real time tracking, navigation information and information services while on the move via its Mobile Positioning Centre (GMPC and SMPC) and features.
To avail these services, you won't need a GPS enabled handset.
CIOL reports that the services will be available to Aircel subscribers from July this year and will be offered to both 2G and 3G subscribers of Aircel and will help them get directions, find nearby locations like hospitals, shopping malls, restaurants and can also help in keeping track of children and elderly people with a tracking service. Enterprises could also use the services for effective resource management.
Aircel already has a 'pocketfinder' service with which you can find petrol pumps, ATMs, hospitals, restaurants etc. But with Ericsson's Mobile Positioning Systems these services will become much better.
Ericsson's Mobile Positioning Systems (MPS) will offer advanced Location Based Services (LBS) and it will also support many positioning substitutes for GSM and WCDMA (3G). The substitutes will be either network-based methods using cell tower based information available to all users or better terminal-based methods (in phone/device capability) using GPS positioning for only the people with GPS enabled phones.
Amarjeet Singh, VP & customer unit head for Aircel, Ericsson India, said "The advanced location based intelligent service will not only provide information pertaining to a particular area but also be an invaluable analytical tool for addressing issues such as public safety and security, health care, emergency services, and so on."
A web-based survey conducted by Ericsson Consumer Lab in India revealed that the services most in demand are Family Finder (48 per cent) and Navigation (52 per cent).
"There is huge potential in offering this value- added service to our consumers. Most Indians spend on average 90 minutes per day on the roads; location-based services will definitely increase efficiency and enhance the quality of their life.  Our belief in Ericsson technological superiority and their unparallel support gives us the confidence to provide superior services to our customers." said Mallikarjun Rao, CTO Aircel.
Comment(s)