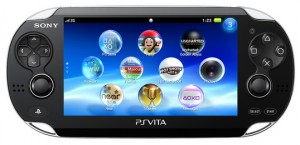 The much awaited Next Generation Portable (NGP) has finally been unveiled by Sony at the annual electronics expo E3 2011 in Los Angeles. The new gaming console is called PlayStation Vita or PS Vita in short and will be available in India by the end of this year or early next year, according to The Mobile Indian. The word 'Vita' means 'Life' in Latin.
There have been a lot of upgrades in the new model; PS Vita has a 5 inches (16:9), 960 x 544, multi touch OLED front display and a multi touch pad on the rear. Sony has opted for analog sticks this time instead of the analog pads present on its predecessor. While the combination of the front touch screen and the rear pad will provide new gameplay, the inclusion of the analog sticks will enable a wider range of game genres and provide better controlling capabilities to the user.
In addition to the Wi-Fi capability, PS Vita will also have 3G facilities, allowing the device access to high speed telephony based data. It has a quad core mobile processor based on the ARM Cortex A9 architecture and a dedicated GPU. Additionally the device also has a front and a rear camera and has a 6-axis motion sensing system (3-axis gyroscope, 3-axis accelerometer) and a 3-axis electronic compass for location based tracking in combination with the integrated GPS system.
Here is a look at the PS Vita Courtesy PlayStation,
The buttons on the device include the PS button, the power button, directional buttons (Up/Down/Right/Left), action buttons (Triangle, Circle, Cross, Square), shoulder buttons (Right/Left), right and left analog stick, START button, SELECT button and the volume buttons.
The game titles for PS Vita will include new titles from SCE Worldwide Studios, including Uncharted: Golden Abyss, LittleBigPlanet, and Ruin (working title). In addition, titles such as Little Deviants, Hot Shots Golf, Reality Fighter, Hustle Kings, ModNation Racers, Wipeout and Super Stardust Delta will also be made available for PS Vita.
There are 2 models of PS Vita, Wi-Fi only and the 3G model, priced at $249 (Rs.11,135) and $299 (Rs.13,371) respectively.
---