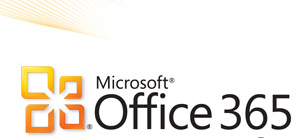 Microsoft Corporation's latest cloud service  Microsoft Office 365, has just gone officially live. It's available in 40 markets, including India, at present and it combines Microsoft Office, Microsoft SharePoint Online, Microsoft Exchange Online and Microsoft Lync Online in a cloud service.
TechCircle.in has been constantly tracking the development starting with our first report about the availability of the public beta of Microsoft Office 365 in India and then earlier this month we talked about its scheduled launch.
Office 365
Office 365 has a range of service plans which are available starting from $2 to $27 per user per month. 'Office 365 for small businesses' offers Office Web Apps, Microsoft Exchange Online, Microsoft SharePoint Online, Microsoft Lync Online and an external website for $6 per user, per month. In its other avatar, 'Office 365 for enterprises' provides a range of choices from simple email to comprehensive suites for mid-size and large businesses and government organizations.
How is it Useful? Microsoft claims that since the introduction of the service in beta, businesses using Office 365 are reporting impressive results and many companies like Bell Canada, Intuit Inc., NTT Communications Corp., Telefonica S.A., Telstra Corp. and Vodafone Group Plc will package and sell Office 365 with their own services for small and mid-size businesses.
"With a few clicks, Office 365 levels the playing field, giving small and mid-size businesses powerful collaboration tools that have given big businesses an edge for years," said Microsoft CEO Steve Ballmer Plans for Office 365
Microsoft is also building a partner ecosystem around Office 365 which includes systems integrators, software vendors, resellers and other partners.
"Our customers will be able to rest easy knowing their cloud services are backed by Microsoft and some of the greatest service providers in the world," said Kurt DelBene, president, Microsoft Office Division.
Businesses can try Office 365 for free for 30 days by signing up at http://www.office365.com.
Google's crusade against Office 365
Interestingly, Google has now taken a direct aim against Microsoft and has launched a small scale campaign against the company's latest launch, Office 365. In the official Google enterprise blog, Shan Sinha, Google Apps Product Manager put up a post with the heading '365 reasons to consider Google Apps'. In this he urges the consumers to list 365 reasons why they should consider Google apps instead of Office 365. Here are a few of the reasons mentioned in the post.
Office 365 is for individuals. Google Apps is for teams.
Office 365 is built for Microsoft. Google Apps is built for choice.
Office 365 is 11 different plans, three editions and two tiers. Google Apps is $5 per month with no commitment.
Office 365 is about the desktop. Google Apps is about the web.
It is clear that Google has taken it onto themselves to spoil Microsoft's party, but this is not the first time, earlier Google tried to give Microsoft a black eye with its Google Docs and Spreadsheets offering which enabled the user to create, save, modify and share documents without the need for Microsoft Office. Although at $5 per month without any commitment for access to Google Apps, maybe they are making a valid point, but that is a discussion for another time (watch out for this space at Techcircle.in next week). In the meanwhile, we will have to wait and watch how (if at all) Microsoft reacts to this assault.
---