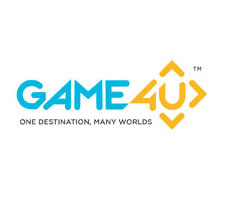 Game4u, a chain of retail store for games (from Milestone Games Pvt Ltd) has opened its second store in Mumbai. The new store has opened at the recently completed Infinity Mall in Malad and offers a range of video games, consoles, PC games and compatible accessories. The company initially opened its store at Mega Mall in Mumbai.
The consumers can browse, interact and buy gaming software and hardware at the store. The gaming software is available at a starting  price of Rs.99 which goes up to Rs.3499. The hardware on the other hand starts from Rs.5990 and goes up to Rs.23,490. The company also provides an option of online purchase on their website www.game4u.com.
"With the launch of the latest store we now have two stores in Mumbai, and one each in Ludhiana and Jalandhar. We are currently on an aggressive expansion drive across India and target to open ten stores by 2011 and 50 stores in the next three years. Additionally our online platform has also received a great response and we see tremendous scope in the online shopping business" said Jayant R. Sharma, CEO and chairman, Milestone Interactive Group.
To boost sales, Game4u will offer discounts and offers for their customers. Additionally they will also introduce a new facility which will allow consumers to exchange their old games for new ones.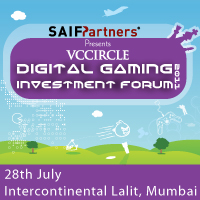 Customers can either purchase products by making a one-time payment or they have an option of paying in easy monthly instalments (EMI) of either 3,6,9 or 12 months, at zero per cent interest. They can also pre order products to book products before they are even launched.
Off late gaming in India is fast picking up pace. Earlier this year, in an exclusive interview with TechCircle.in, Atindriya Bose, Country Manager, Sony said that the company has received a positive response from the consumers in terms of sales numbers in the country and India is fast becoming a big market for gaming.
Reports by KPMG and FICCI also state that the Indian gaming industry is expected to grow at a compound annual growth rate (CAGR) of 31 per cent, and may become a billion dollar industry over the next four years.
Additionally, to deep dive into the opportunities in the anticipated gaming revolution in India and also to set the stage for over 150 entrepreneurs, private equity and venture capital investors to unravel exciting business models in gaming, VCCircle is hosting a 'Digital Gaming Investment Forum' on July 28 in Mumbai.
Watch out this space for our enhanced coverage of the gaming industry in India.
---