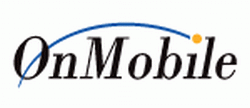 Bangalore-based VAS company OnMobile Global Ltd's scrip crashed to its lowest level since listing in early 2008, after its consolidated net profit for the quarter ended June 30, fell 31.2 per cent over the year ago period to Rs.12.8 crore, as higher costs of operations and slow revenue growth ate into margins.
Sequential earnings also more than halved while revenue increase was marginal compared to the quarter ended March 2011.
OnMobile, that offers various mobile products on SMS, Voice, Video, WAP, Web, USSD and On-Device Portals, saw revenue growth of 10.5 per cent year-on-year to Rs 136.4 crore during Q1 FY12. The company's EBITDA also declined 6 per cent to Rs 27 crore.
On Bombay Stock Exchange, shares of OnMobile Global Ltd closed at Rs 74.25 down 15.05 per cent.
Key developments during the quarter included the deal between OnMobile and Telefonica in Latin American countries, which has deployed services in seven countries covering 85 per cent of the total subscriber base. The active user base in the market is up 50 per cent quarter on quarter to 4.6 million users. OnMobile also launched a sports pack 'Futbol' in 12 countries, ahead of the Copa America tournament.
The communication company has also established a presence in the African continent and launched ring back tones(RBT) and MRadio services on one of the leading operators in a large African country replacing the incumbent RBT service provider, and also launched RBT in one of the leading operators in Southern Africa, it said.
The company also appointed, Atul Churamani as Head, Content Licensing & Partnerships for OnMobile. The former vice president of Saregama who has a total experience of 23 years in the Indian music industry, was earlier also Director A&R and Marketing at Virgin Records India Pvt. Ltd. He also spent a decade at Magnasound India Ltd as its director.
OnMobile, headquartered in Bangalore, India, with services in 52 countries, offers an array of products in mobile entertainment, search and discovery, data services and mobile social networking. The company claims to be the leader in the VAS managed services industry. It company has 92 telecom and media customers and continues to expand aggressively, with registered new offices in Cyprus, Senegal and Tanzania. It reaches 52 countries and has 1200 people on board.
---