An E-com Firm Can Become India's Largest Retailer By 2015: Vishal Mehta, CEO, Infibeam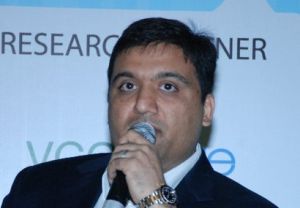 The e-commerce sector has seen a lot of growth in the recent times in India. This has also led to e-com giants like Amazon deciding to enter the Indian marketplace. Indian companies have also benefited from the consumers' acceptance of online shopping as a way of purchasing products and services. Ahmedabad-based Infibeam happens to be one of these new-breed e-com start-ups. In an exclusive interview with Techcircle.in, Vishal Mehta, CEO of Infibeam.com, talks about his company and the e-com space as it stands today.
Just take us through how the firm has grown in the past few years?
The overall growth percentage in terms of revenues has been in the triple digits in the previous years and it is expected to grow at the same rate for the next few years at least.  In terms of recruitment, we have increased the number of our staff and this increase has also been in the triple digit percentages year over year.  Today we have more than 400 people working with us across all of our centres but I firmly believe that the strength is not in numbers but actually in the quality of the people we hire. We are also growing better and better in terms of logistics and from a strategic stand point it is important for us.
Infibeam recently opened up its e-com platform. How many entrepreneurs have set up e-com stores using the platform? How is it growing the e-com ecosystem?
We have a product called Build A Bazaar where anyone can create their own store and we have seen huge response for it. A great feature is that you can not only build your own store but also add any of the Infibeam's products under your own brand. That has received huge amount of traction and it is speeding up our retail B2C growth. There was a time when it was very difficult for people to set up verticalized shops focused on a particular product category or on different categories but with our platform clients can practically set up a specialized shop with zero investment and they can either sell their own products or sell Infibeam's products of that particular category.
Since we launched the sign up for Build A Bazaar last month, we have got thousands of small retailers who have signed up on that so in the next four weeks we expect to open it up completely where retailers will not even have to apple but rather they can just register and get any product from Infibeam that they want to get. Also they can start selling from day one, which is massive since they can make their own version of Infibeam.
Are you making any strategic changes this year with your model?
We haven't changed much in the last few years and we won't change much this year too, other than the fact that we will increase our product offerings and will try to reach to more consumers.
How much money have you invested in Infibeam by now? How much do you need in the immediate future for expansion and are there any plans to raise funds?
We haven't disclosed that but we continue to fund the company with new capital. We don't have an external funding partner as of now and the funds are basically invested by me and friends and family, also the employees are significant owners of the company. We will be raising capital in the coming months, I cannot disclose exactly how much do we need but it is going to be in tens of millions in dollars.
What are your investment plans?
Our priorities are the consumers so we will be investing in building and improving our infrastructure, then we will invest in solving the logistics problems that we face/will face and finally we will be investing in marketing and branding so as to better connect with the consumers. Additionally we will also invest some capital for increasing our product offerings. We have already invested a number of crores for all of these and will continue to invest more.
What are your near term expansion plans?
We want to increase our presence in India so we will expand across more centres, then we will be growing our logistics infrastructure so that we can continue covering more and more of India and we will also grow our technology and platform service infrastructure so that we can improve the consumer experience on our website.
How many warehouses do you have and how many people do you employ in logistics and delivery, if any?
We have logistics in six cities which include Ahmedabad, Mumbai, Kolkata, Chennai, Delhi and Bangalore and the numbers of workers in the warehouses are in the hundreds.
How will Amazon's entry affect the marketplace?
It will grow the market out in the sense that if more companies innovate and reach out to the consumers and there is a wider selection online, more consumers will adopt this channel and the consumer base will grow with time.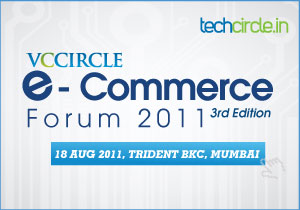 Infibeam has fallen behind Flipkart, which has emerged as a big gun of Indian ecommerce sector. What are your plans to bridge the gap?
We focus on our customers and we don't focus on what Flipkart or any other company is doing. Secondly I feel we are running a marathon and not a sprint race so we have to continue doing what we are doing and have to focus on the consumers. In terms of comparison, it is very hard to predict who is ahead and who is not, the e-commerce sector is growing rapidly so comparison done at particular point of time are not very relevant. The key is to focus on our customers since we cannot control what our competitors do but we can control what we do.
What are going to be the differentiating factors for Infibeam given the overload of e-commerce firms in India?
The culture of the company, the quality of the people we hire and the experience we provide to the consumers. Also the platform that we carry is also a huge differentiator between us and our competitors. Also like I said earlier, if we open up our platform, we could essentially have a minimum of hundred thousand stores up by March 2012.
What are the challenges that you face?
There are a number of challenges that we have to face, since the market is growing continuously we have to grow our infrastructure accordingly and we have to keep re-inventing ourselves. When we started out we thought a few thousand square feet warehouse was a big thing but now that the warehouses have grown to tens of thousands of feet we realize that new challenges keep presenting themselves.
Another challenge is to keep improving our customer experience and make sure that the customers keep coming back to us. Then we have to keep growing our product offering and continue to provide better product and services to the customers.
People are talking about e-com valuations, but what metrics do they use for making the evaluation?
I think it is a combination of what today holds and what the future holds. Then there are many other multiples that are looked at like the growth projections, there are financial metrics and operating metrics among others.
But to be honest, what really matters at the end of the day are the consumers. For any company like us, the most important thing is whether we are addressing the needs and requirements of the consumers and how do we improve their experience with us. I'm not saying that the market evaluations are not important but that is not something you can control.
Do you think Indian stock market can give big valuation multiples to e-commerce firms in the near future or firms need to look at Nasdaq for any public listing?
In the past, a number of companies have invested abroad but I do believe that markets do exist in India and it will become even better. A number of initiatives being contemplated like the one from SBI will also add to this since access to funds will be made available.  The winds are blowing in the right direction and we also have examples like Naukri which is listed in the Indian exchanges and they are doing superb and are a great company, so it is possible today.
What are your expectations from the coming year?
We would like to do hundreds of crores in revenues in this fiscal year which means the year ending March 2012. According to the census, there are only 100 million English speaking people in India today and I believe to cater to the non-English speaking population which is in excess of 900 million, we will have to think of introducing local languages since almost all the e-commerce companies in the market today only cater to the English speaking population.
How big will the e-commerce sector in India by 2015?
In the US, e-commerce accounts for less than 20 per cent of the total commerce in the country while physical retail dominates the market, this is because they already had physical retailers like Wal-Mart when e-commerce companies were launched in the country. But in other countries like China, e-commerce has a much larger share in the market. Likewise, looking at the vastness of India, e-commerce companies have the potential to become dominant players in the market. Also, due to this, an e-commerce retailer (like Infibeam or Flipkart) has the potential of becoming the largest retailer in the country in terms of revenues by 2015.
Comment(s)