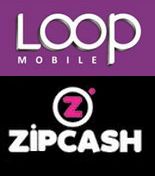 Telco Loop Mobile has tied up with Mumbai-based ZiPCASH Card Services Pvt Ltd to offer an SMS-based mobile coupon service. Loop subscribers can use them to shop online, pay utility bills, purchase recharges for DTH and even movie tickets.
ZipCash offers a mobile wallet service and has tied up with vendors in the utility space such as Reliance Energy, ICICI Prudential, Birla Sun Life, etc. It has also partnered with e-commerce portals including BookMyShow, eBay India, HomeShop18 and RedBus.
According to Mobiletor, Vivek Saxena, Founder & CEO, ZipCash said, "The mobile plays more and more central role in our lives. We already use it for talking, texting, checking mails, staying connected with friends via social networks, listening to music etc. By turning it into a wallet, we convert it into an even more powerful tool which can empower millions to be a part of the digital revolution and enable them to transact online to buy tickets, goods, services or pay their bills in a safe, secure and convenient manner. We are thrilled about partnering with Loop Mobile and bringing to their subscribers the power of Mobile Money."
The mobile wallet service is currently available only for Mumbai subscribers of Loop Mobile, who form the majority of the telco's subscriber base at 3.14 million, as of June 2011. Besides the metro, Loop (previously BPL Mobile) is also in Assam, Haryana, Kerala, Kolkata, North East, Orissa, Punjab and Rajasthan.
Mobile payments in India are slowly catching up with the global mobile transactions which rose 38.2 per cent from 2010. According to Gartner, worldwide mobile payment users will surpass 141.1 million in 2011, compared to 102.1 million last year.
---