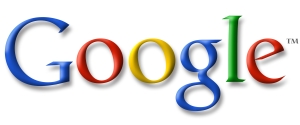 In India, Google has been keeping its head down and working hard at growing online monetisation across various sectors – music, media houses and small & medium businesses (SMBs) who are increasingly setting up online presence. Gautam Gandhi is part of the new business development team at Google and he works on new product incubation, strategic partnerships and alternative distribution for existing and new business initiatives. Techcircle.in caught up with Gandhi on the sidelines of the VCCircle E-Commerce Forum, to learn about the current status of the various programmes launched by the company and technology-licensing partnerships. Highlights of our discussion follow.
SMB Partnership Program
A year after the Internet giant Google began the SMB Partnership Program, the company continues to drive sales aggressively for its online advertising and social tools by reaching out to SMBs across the country, especially the non-funded or family-owned companies.
"We focus on helping the SMBs grow their businesses by increasing online advertising. It is regarded as very intimidating, compared to TV or radio, where one can point out an advertisement to all who matter. Online is a very effective medium to advertise. In comparison to TV and radio advertising, online spends are minimal today. It's one of the most cost-effective ways for SMBs to get the word out, as it is targeted and measurable," says Gandhi.
There are six Google Certified Agencies in major Indian cities - AdGlobal360, ISPG Technologies India Pvt Ltd, O3M, Pensa Media, Sokrati and Nyoomedia.
"Each agency, typically a small business in itself, used to offer IT training before or was established exclusively to be a Google Partner. They are the focal point for a city's small businessmen. The agencies are in charge of educating SMBs on our offerings and training them to leverage online advertising. They answer all queries when it comes to Google AdWords, AdSense or Google Apps for SMBs," details Gandhi. "We will also help them with social tools and videos on YouTube," he adds.
So far, the company has worked with 'thousands' of SMBs. "Our certified partners offer more than just managing your AdWords account. They can help you develop a landing page and also manage customer enquiries online," says Gandhi, adding that out of the estimated 35 million SMBs in India, about a million have an online presence. Google has also ramped up its call centre capacities to reach out to around 2,000 customers a day.
Useful Innovations
These agencies do more than just train. They also co-launch Web-enabled services with Google, which are aimed at widening the base and making it easier for businessmen to connect to those. One such facility is the call tracking system, co-developed by Gurgaon-based AdGlobal360 and the Google India team.
Gandhi explains how it works:When a customer calls the number listed on the website (from any phone), it is forwarded to the 'preferred' number the merchant has set up. This can be his cell number or any other number of his choice. From the caller ID, the merchant can see that he is getting a call from Google and knows that this is a potential customer interested in something on the site and, therefore, making the call. An example of this call tracking system in use is the website of Delhi-based Jagan Institute of Management Studies.
Tuning In With Best Music Hosting Partners
On the music front, the company has tied up with three large hosting partners – record label Saregama, Network18 Group owned In.com and Saavn, a popular music site (and app) – for Google Music India which was launched in October last year.
"Google Music started out as an experiment, working with the music labels on this premise, and we have been extremely happy with the results so far. We are always keen to tie up with content owners, so that the content can be monetised and they can fight the piracy issue," details Gandhi.
Signing On GECs For YouTube Box Office
Video is also going to be big in India. Google has already launched a service called YouTube Box Office in June, which streams full-length Bollywood movies online for free. Box Office currently features 1,500 blockbusters and also includes regional language films (Gujarati, Marathi, Telugu, Tamil and Bengali).
YouTube has over 20,000 partners worldwide and has tied up with top five general entertainment channels (GECs) and large movie production houses. "We are always looking to partner with content owners to help them monetise their content and provide legal alternatives to piracy," says Gandhi. Yahoo! countered Box Office with MoviePlex, a similar service, and has signed up with Shemaroo Entertainment.
Digitising Indian Media Archives
The digitisation 'projects' by Google with Indian media houses continue to gain ground, especially with regional players such as Dainik Jagran investing in a comprehensive digital strategy. "Local players now realise the importance of bringing their content online and we are supporting initiatives that can help increase the amount of local language content online," says Gandhi. However, Google is only conducting these projects for large media houses.
These initiatives call for widespread Net connectivity across the country, which is still an issue. But Gandhi is optimistic about the future, and talks about the advance of dongles and netbooks. "Things are getting better and dongles have changed everything. They have really made the Internet more accessible and the price of going online is coming down every day. Now, you can get a netbook for Rs 13,000-Rs 14,000. We will also see smartphones and other computing devices growing the number of Internet users in India," he says. "Just as the mobile revolution arrived here and today, a mobile handset is within the reach of so many, we believe that the same kind of revolution in personal computing is right around the corner here in India."
---