Digital Payment Industry Needs Multiple Models To Push Financial Inclusion
The vast number of unbanked families, the growth of debit and credit cards and rising usage of prepaid cards is indicative of the potential for digital payments industry in India. Players in the ecosystem including prepaid card providers ItzCash Card and Oxigen Services India, banks such as HDFC and SBI and the banking regulator RBI believe digital money is playing a key role in financial inclusion and herald the need for more business models to push access to banking across India.
Technology as a medium will make transactions easier for customers and more technology-led models should be introduced into the financial system, said Naveen Surya, Chairman, Digital Payment Committee, Internet and Mobile Association of India (IAMAI) and Managing Director, Itz Cash Card. Drawing a parallel to the telecom sector, he said, "We should encourage multiple models that give customers choice." He was speaking at IAMAI's 4th Financial Inclusion and Digital Payment Conference in the city.
Economist SS Tarapore added that the absence of banking technology, reach and coverage, absence of a satisfactory delivery model and absence of a business model were the reasons behind India not achieving financial inclusion.
Oxigen Services, which is a Microsoft backed start-up with a 'kirana' model has rolled out one lakh outlets in villages. Of the 1,500 banking correspondents reporting to Oxigen, over 60 per cent work in rural areas, Sunil Kulkarni, President, Oxigen Services said.
India's e-commerce boom will also require payment systems to evolve. PayPal'sIndia Country Manager Mayur Patel said, "As the e-commerce market rapidly grows in India, new payment systems are evolving to provide different payment options for the consumer and support this fast paced growth. The biggest challenge we face today is reaching out to the larger consumer base. Internet and mobile adoption provide the ideal opportunity to reach out to this target group."
However, banks believe that cash on delivery (CoD) through banking correspondents are not a good suggestion as handling the responsibility of cash would require offering a compensation for banking correspondents. They said CoD was a logistics issue and that prepaid cards would make a better solution.
On if a super-regulator – who would ensure financial inclusion by combining services of banks, insurance agencies and telcos – was a solution, Deepali Pant Joshi, Chief General Manager, Rural Planning and Credit Department, RBI, said that it was deemed "not a good idea" when it was mulled earlier by the regulators as there is no standardisation in the market amongst the various players in sub-ecosystems. She also added that as the country had more potential and space to expand, it was better for competition to be encouraged to reach out to more unbanked villages. Usage of post offices being enrolled to expand financial inclusion and interoperability amongst banks (currently only ATMs are interoperable) were also discussed at the conference.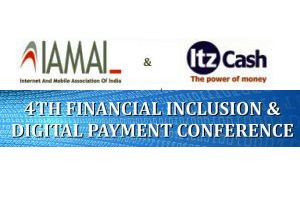 Investors like Omidyar Network, which had earlier backed SKS Microfinance and capacity building company MicroSave, are backing new ventures in this space. Omidyar has set apart $100 million for profit and non-profit organisations globally to focus on base of pyramid activities, according to Surya Mantha, Director – Investments, Omidyar Network.
Mobiles will help pave the way for greater financial inclusion in the country. Rajat Kathuria, Consultant, Indian Council for Research on International Economic Relations said, "The mobile revolution has helped to bring about rapid progress in the banking system since it allows the financial system to overcome the lack of infrastructure we face. A 10 per cent increase in mobile penetration can lead to a 1.5 per cent rise in GDP, and therefore we should leverage mobile as a tool to bring about financial inclusion."
Comment(s)