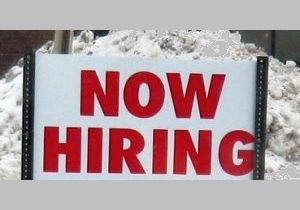 In the past six months, e-commerce has become the story of the year in terms of top-level hiring. A large number of corporate honchos from telecom, logistics, retail and dotcom firms are hastening towards e-commerce start-ups, attracted by higher salaries, equity ownership and the fast pace of the sector. Techcircle.in brings you an analysis of the hiring trends and salaries in India's e-commerce space.
Vacancies Aplenty
Hiring in traditional growth sectors such as IT, telecommunications and finance has come to a standstill, but e-commerce continues to hire in droves. "Telecom is in a firing mode and a lot of executives are moving over to e-commerce. The start-ups are a combination of brick-and-mortar and the Internet, which opens up positions for executives in other sectors. The trend is especially on for chartered accountants, salespersons and graduates from institutions like the IIMs," says Kris Lakshmikanth, Founder and MD of Bangalore-based Headhunters India.
The hiring spree is reminiscent of the dotcom boom in 2001 in India, when there was a burst of entrepreneurial activity and funds were being ploughed into start-ups. This time around, it is e-tailing that has seen investments from local and global venture capitalists and angel investors. While Snapdeal.com has recently raised $40 million for expansion, MyDala has raised funding from Internet leader Info Edge and Myntra has raised $14 million from Tiger Global, IDG Ventures and Indo-US Venture Partners. MyDala now plans to be a 400-strong team by year-end while Naaptol, a shopping site backed by Canaan Partners, plans to add 500 employees by the end of 2011. Exclusively.in, which offers fashion apparel targeted at NRIs, has raised $16 million to fund its plans to roll out to various new markets this year starting with the UK and is beefing up its top management. Sunjay Guleria, founder of Exclusively.in told Techcircle.in that bringing critical hires on board tops his priority list. Older firms such as Indiatimes and Rediff have decided to refurbish their offerings and are also ramping up their teams to offer deals online. All of them are investing primarily in manpower as they seek to expand their reach across the subcontinent.
"The current flavour of the month is e-commerce. The primary reason for it is the funding that these 50-100 e-commerce firms have got at various levels. Investors in these companies are advising entrepreneurs to hire commercial management at CFO and CMO levels. Founders also need the expertise; so they are willing to pay more to acquire strategic talent," explains Lakshmikanth.
Skills In Demand
CXO-level executives from telecom, retail and FMCG enterprises are swarming into e-commerce. Prashanth Prakash, Partner at Accel Partners, points out, "A lot of e-commerce founders are looking at lateral hires from other industries. A C-level executive is bagging somewhere between Rs 60-Rs 70 lakh as salary in e-commerce start-ups, compared to Rs 50-Rs 60 lakh in an FMCG firm. The salary is often the same or more, but what is attractive to them is the potential of e-commerce." Accel Partners has invested in e-commerce companies like Flipkart, Letsbuy, Exclusively.in and Babyoye.com.
Global hires are also starting, especially for technology divisions. "There is a lacuna for product talent in India and hence, start-ups are hiring from global Internet firms. They have already hired senior management people from eBay, Amazon and Google, and are now looking at US-based e-commerce firms," details Prakash. In April this year, Future Group-run Futurebazaar.com roped in Nishant Nayak who was manager, natural search, at eBay. Nayak joined as its head of product, digital marketing and analytics. Employees of Aramex India, Rediff.com, People Group, Reliance Hypermart, ACK Media and Times Internet Ltd (Indiatimes) have recently joined Futurebazaar.
Customer relationship management is rising in importance as a key differentiator for online companies. As companies are now trying to make online shopping more efficient and user-friendly, they require trained professionals from BPO and hospitality sectors. "Hospitality executives are trained and have all the necessary skill sets," a source close to the consumer electronics start-up Letsbuy.com says. Letsbuy has increased its focus on geographical expansion in an attempt to reach its revenue target of Rs 150 crore for 2011-12.
Executives from the telecom sector with experience in operations, rollouts and marketing are also in demand. And many are trooping in from large telcos like Reliance Communications and Idea Cellular. "Start-ups need people with strong operational skills. Those working at telcos have a lot of experience in expanding company presence across new geographies, product rollouts and marketing, which is leveraged by start-ups seeking to expand," a head-hunter points out. Earlier this month, Deepak Gupta, RCOM's senior manager (commercial) joined Infibeam as its financial controller for northern operations.
Snapdeal is also hiring executives from brick-and-mortar companies for product sourcing, warehousing and logistics. It is adding 75 people every month and the company expects to be 800-strong by year-end. Supply chain management professionals are in demand as start-ups begin to scale to ensure that their processes – right from inventory and order management to shipping and delivery – are efficient.
Earlier, Flipkart and MakeMyTrip brought on board executives from Coca Cola and PepsiCo, respectively, as chief marketing officers and this trend continues to carry forward.
B-School Students Prefer Start-ups
Book retailer-turned-e-commerce storefront Infibeam caused ripples amongst B-schools in 2008 by winning over IIM-A graduate Manu Midha from i-banking behemoth JP Morgan. The company refused to confirm any of the speculations regarding his salary. Today, Midha runs the planning and operations division at the start-up as vice-president, strategy and operations.
A licence to be creative and take challenges head on is what such companies offer. "The e-commerce space has become very interesting and offers opportunities to those who want to grow their skill sets and become robust in any particular management stream. They join because of the quality of work, because the sector is challenging and exciting," says Vishal Mehta, founder of Infibeam. He adds that there is a huge hiring curve happening and that many students from IIM-Ahmedabad and IIM-Kolkata are joining the firm.
Students from top B-schools prefer start-ups of all sizes. "A lot of IIM and ISB students are showing interest in joining start-ups, rather than traditional fields. They have an unbeatable entrepreneurial spirit that is best suited for this sector," says Ranjith Boyanapalli, founder of Hyderabad-based MyZingo e-Commerce Services Pvt Ltd, which runs BuyThePrice.com, an e-commerce site for consumer electronics and appliances.
Compensation Package
At the CEO level of larger start-ups the size of Flipkart or Myntra, one earns between Rs 1 crore to Rs 2 crore as salary and in addition, is entitled to stocks. At the CXO level, you can own between 2-8 per cent equity but salaries then drop to between Rs 20 lakh to Rs 60 lakh. Info Edge's CEO Hitesh Oberoi earned a total remuneration of Rs 1.37 crore for 2010-11, of which his salary was Rs 78.19 lakh, according to the company's annual report. This is explained by the fact that his role is more of a promoter's. Homeshop18 CEO Sundeep Malhotra, earns a total compensation of Rs 2 crore with 30 per cent as variable pay, according to a headhunter.
Even when a senior executive shifts from a brick-and-mortar company, he/she can expect 2x compensation and between Rs 40 lakh to Rs 1 crore. Take Karthik Subramanian, for instance, who is Homeshop18's vice-president and category head for digital, electronics, music and movies. He had shifted from Odyssey India where he headed operations and business development. He has 16 years of experience in sales, marketing and operations. Sources say Subramanian's salary has doubled last year.
"Salaries are high, compared to retail. A merchandising manager earns Rs 10 lakh-Rs 15 lakh in a retail firm and this is double in an e-commerce company," says Lakshmikanth. Neerja Chadda, former head of merchandising at e-commerce portal BagItToday, has joined Seventymm – a DVD rental company that has recently added merchandising to its offerings. The pay for such a top management hire, according to an e-commerce veteran, is around Rs 50 lakh, with the variable components separate.
"Our compensation at all levels is extremely competitive, compared to other sectors," says Mehta. "Long-term compensation is comparable to global companies."
The pace of hiring has led to a quick reaction among dotcoms. "There is a large, unmet demand for online executives and Internet companies in India are trying to retain their employees by offering bonus," details Lakshmikanth.
However, with the limited talent pool, this may prove insufficient. According to Prakash, the growth does not allow for organic promotions and since the rate of growth is so accelerated, there is no choice but to get lateral hires.
Start-up Culture, Experience
Pedigrees do not matter in this sector, says Mehta, adding, "We need people who are motivated. Everyone is on the same platform and people who have the passion for experimenting are the right folks for us. Previous work experience does not matter in many cases."
Also, ownership is one of the prime reasons for which professionals choose to join this new sector. "Our company is owned by employees as well – this is one of the top three reasons for joining us," says Mehta. Job satisfaction is also high with the quality of work, challenges involved, speed and calibre of co-workers adding to the 'start-up' culture ebullience.
E-commerce itself is a very new industry, hardly 15-20 years old, compared to retail, which is 500-year-old, if not more. But because of the pace of growth, the experience one gains here within a short span is estimated to be thrice the exposure gained at working in other sectors. According to Lakshmikanth, "Online companies work 24x7 and the kind of experience people have there, the long hours, the struggles and the challenges in delivery which they are trying to solve, make it a tough job. I would say one month in such companies is equal to around three months of normal workload."
Infibeam's Mehta agrees. "This is why I tell my employees if you've been in our company for one month, you've been here a year," he says. Employees also rise up the ranks faster in start-ups. "They definitely see a better value accretion for them in the next two-three years, given that valuation is up," says Prakash of Accel Partners. And that is why both large and small start-ups – from Flipkart and Infibeam to Babyoye and Letsbuy – are able to attract top level lateral hires from retail and FMCG enterprises.
---