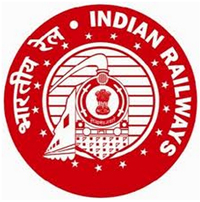 If you need to travel in a hurry, Tatkal booking is the only option; otherwise, getting a confirmed train ticket may take days, even months. So in a bid to make Tatkal booking more convenient for the masses, reservation of Tatkal tickets will start from 10 am instead of 8 am, from July 10, and no authorised agents will be allowed to book those during the first two hours, said K. H. Muniyappa, minister of state for Railways.
This initiative also targets to curb black marketing and mass purchase of railway tickets by touts.
Indian Railway Catering and Tourism Corporation (IRCTC), the public sector undertaking of the Ministry of Railways, has taken additional measures to improve the online ticketing system for customers. These include augmenting e-ticketing software licences and technical evaluation of mobile-based technology, among others.
"With the steep hike in airfares, the demand-supply gap for railway tickets has substantially increased, and we are trying our best to reduce it," said Muniyappa.
E-ticket handling capacity of the IRCTC website is also being increased. As of now, the site can handle 3.5 lakh bookings a day, which will be increased to around 5 lakh bookings per day by November this year and to 8 lakh bookings a day, as per the long-term plan. Both IRCTC and Centre for Railway Information Systems (CRIS) are working jointly in this direction.
On an average, around 1.5 million train tickets are sold every day via e-ticketing websites (through IRCTC) and reservation counters, out of which Tatkal tickets amount to around 0.17 million or 11.5 per cent. But when customers (like us) actually try and book Tatkal tickets, those are often 'sold out' and people have no option but to purchase those from agents at hefty prices (we actually talked to an agent and he asked for Rs 1,000 extra just to get us a confirmed Tatkal ticket).
Do you think shifting the Tatkal booking timing will actually help? Share your comments below.
(Edited by Sanghamitra Mandal)
---