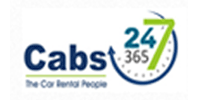 Bangalore-based Signia Corporate Services Pvt Ltd, which started its online cab booking platform Cabs24X7 last month, has expanded its operations to 18 cities. It comes into what is becoming an increasingly crowded market after started its offline corporate car rental service a few months ago.
The services will be available in Bangalore, Chennai, Hyderabad, Mumbai, Pune, Delhi, Ahmedabad, Surat, Cochin, Trivandrum, Calicut, Jaipur, Jodhpur, Udaipur, Jaisalmer and Bhubaneshwar, the company said.
"We do not operate any fleet and just aggregate with various small and medium operators across the country," Cabs24X7 co-founder Srinivasa Rao told Techcircle about the business model.
"We are now in the process of expanding into many more cities, particularly Tier II and III cities, and expect to reach a level of at least 25 to 30 reservations per day by the end of this financial year," he added.
Founded by Rao and Prakash PN, Cabs24X7 currently does 4-5 transactions a day since its launch a month ago. Currently, the company has two operators in each city with a committed fleet of 10 vehicles for each operator. It claims that it has 350 cars of various makes and models under its belt. Cabs24X7 aggregates and negotiate rates with operators. It then inducts them in its operator panel and includes their inventory on its portal for distribution.
"We negotiate the best possible rates with the operators, depending on various factors like the city, type of car, local market rates, demand, etc. A customer while making reservation has the choice of either paying a booking fee or the full estimated rental amount online. The booking fee is around 17-25 per cent of the estimated rental amount. The balance amount is paid to the operator/driver at the end of the usage," Rao explained.
Rao said that the firm provides invoices online to the customer for the full estimated amount irrespective of whether he/she pays just the booking fee or full amount, which is not done by many operators.
A process management expert, Rao has domain expertise of the car rental business having been in the industry since 1994. He has worked with car rental brands like Europcar, Hertz, Carclub and Budget Rent A Car. Prakash has an overall experience of around 20 years in the service industry and has worked in Taj Hotels, Hertz  and Orix. He is responsible for operations.
With a 10-member team, Cabs24x7 now looks to expand to at least 50 cities by the end of the next financial year.
There are many car rental services operating in the country  including Olacabs, Sharedcab, TaxiForSure, Bookmycab etc. Last year Mumbai-based Olacabs raised Series A funding of more than $3 million from Tiger Global. Shared taxi service, Sharedcab, also secured an angel investment of around Rs 5 crore from investors including Anupam Mittal, Sasha Mirchandani, etc.
TaxiForSure had received funding from Accel Partners, Helion Venture Partners and Blume Ventures. In July last year, call taxi service Bookmycab secured funding from YourNest Angel Fund and Mumbai Angels.
(Edited by Prem Udayabhanu)
---