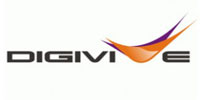 DigiVive, a 100 per cent subsidiary of Media Matrix Solutions, launched its mobile TV app in early 2012 and within 12 months it claims to have witnessed more than seven million downloads. The free app, nexGTv, enables TV viewing on the smartphone.
"DigiVive was setup in 2010. That time 3G and 4G networks were being auctioned and that is why we wanted to set up some business around data VAS," GD Singh,  director, Digivive, told Techcircle.in.
The company has a call centre called Digicall and a device distribution company called NexG devices. "We thought about launching an entertainment content aggregation platform. In early 2012, nexGTv was put in app store. And we have crossed about 7 million downloads. On an average, we are seeing about 30-35 thousand downloads a day. 45,000-50,000 hours of viewing we witness on our app every day. There is huge demand for TV on the move. The only reason why it wasn't that popular earlier was absence of good data bandwidth," Singh said.
The app is free and most of the channels are also free. However, for some channels from the premium bouquet, users have to subscribe. The replay feature, which plays programmes from the last day, is also a paid feature.
"Sixty to 70 per cent of our content is free. Our business model is subscription plus ad revenues. In line with the international standards 4-5 percent of our user base is paid subscribers. On balance viewers we make money by ads," he added.
Next up for nexGTv is building more features on the existing product. The app will soon have social networking integration, genre-based classification and a search button.
"We want to be very cautious since the reason for our success is that our app is very simple. The more complicated you make it the sooner the traffic drops. So we don't want to compromise on our simplicity," he said.
In the next 2-3 weeks the startup is also coming out with its next product, which is an online mobile gaming service.
The principal investor of the startup is the parent company Media Matrix. The promoters have put in $15 million (Rs 75-80 crores) in the business so far. Singh said the company is looking at becoming operationally break even within a year. The company is currently not looking at funding, but is not ruling it out also.
(Edited by Prem Udayabhanu)
---