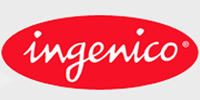 Ingenico, a provider of secure electronic transactions at point-of-sale, has reached an agreement with growth equity firm Summit Partners to acquire European online payment services company, Ogone Payment Services, for €360 million ($483.6 million).
As per the agreement, Ingenico will pay €120 million in cash and €240 million in bank guarantee to Ogone, which owns Indian online payment services firm E-Billing Solutions (EBS). The acquisition is expected to be completed in the first quarter of 2013.
With the Ogone acquisition, Brussels-based Ingenio aims to become a one-stop-shop provider of multi-channel payment solutions, including point-of-sale, online and mobile. Ingenico provides payment solutions with over 20 million terminals deployed in more than 125 countries. Its 4,000 employees worldwide support retailers, banks and service providers to optimise and secure its electronic payments solutions, develop its offerings of services and increase its point of sales revenue.
Ingenio said that the combination of its customer base and infrastructure with Ogone's platform will help it to generate significant synergies in terms of new upselling opportunities. Ogone's India office is in New Delhi.
"Combining Ogone leading position in the online space with our unique position in the point-of-sale and mobile space will enable us to address multi-channel global payment solutions for both merchants and acquirers, first in Europe and then in high potential geographies," said Philippe Lazare, CEO, Ingenico.
With over 280 employees, Ogone's solution allows customers to increase their checkout conversion and help them enhance sales, both domestic and cross-border. Ogone has around 42,000 merchants as its clients. In September 2011, the company acquired Mumbai-based EBS for an undisclosed amount. It was Ogone's first acquisition outside the European market. In 2012, Ogone reached €42 million in revenues.
"This acquisition will help us to accelerate our focus on expanding globally while further investing in product innovation. Our fraud prevention tools and financial services perfectly complement Ingenico's portfolio and will leverage their multi-channel strategy," said Peter De Caluwe, chief executive of Ogone.
Founded in 1984, Summit Partners is a growth equity firm that invests in rapidly growing companies. The company has so far raised nearly $15 billion in capital and provides equity and credit for growth, recapitalisations, and management buyouts. Summit has invested in more than 365 companies globally in technology, healthcare and other growth industries. Summit's notable investments in the e-commerce and financial services sectors include 360T Group, AVAST Software and FleetCor Technologies.
(Edited by Prem Udayabhanu)
---