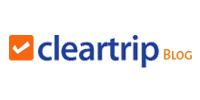 Cleartrip Travel Services Pvt Ltd, which runs the online travel booking site Cleartrip.com, has introduced a money back policy called Pricewatch, applicable for international flight tickets. Through this feature, a customer with an existing booking for an international trip, can get back the difference in fare, in case airfares fall, the company has announced in its official blog post.
"As soon as you book an international flight on Cleartrip, Pricewatch kicks in and begins monitoring airfares for your trip. If the fares for the flights you've booked fall by more than the associated change fees, Pricewatch automatically revises the ticket fare to give you the cheaper price. Pricewatch automatically gives you money back to the tune of the difference," the blog  said.
So how does it actually work? Let us say you have booked a one-way Mumbai-London flight on British Airways today for Rs 32,000 and the departure is on March 15. As soon as you buy the ticket, Pricewatch will start tracking the cheapest fare for your flight. If the fare drops, say to Rs 27,000, before the departure date with an additional Rs 2,000 as the airline amendment fees, Pricewatch will automatically rebook the user on the cheaper fare and refund Rs 3,000, the company explained in the blog.
As such, it's a no-brainer price arbitrage and a traveller can do the same on his/her own. Here's how you can do it. As a consumer with an existing international air ticket, if you see the price has fallen significantly (due to fuel price crash, revenue management algorithm, exchange rate or a sudden slash in fare from the airline to sell out the seats), you can also do the same on your own by cancelling the existing booking with the associated deduction of cancellation or modification charges. You can then simply book the new ticket that will cost you less.
What Pricewatch does is that it takes away the pain of monitoring the price changes daily (and let us add, it does it 24x7, as the price may drop or rise even when you are sleeping). So, to that extent, it does an automated price arbitrage for the consumer, which is a nice feature.
Last month, Cleartrip launched  an iOS-based app called Passbook for flight, hotel and train bookings. Using that app, users can have boarding passes, movie tickets, retail coupons, loyalty cards, etc., in one place. You can add passes to Passbook through apps, e-mail, and websites from airlines, theatres and stores which support the feature.
(Edited by Sanghamitra Mandal)
---