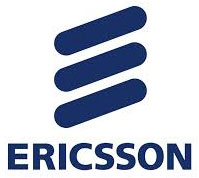 The world's biggest telecom network equipment maker Ericsson has sued PE-backed mobile handset firm Micromax Informatics Ltd over alleged patent infringement and refusal to enter into licence agreement related to wireless technology standards such as GSM, EDGE and 3G, according to Delhi High Court filings.
In a separate report, The Economic Times said that the Swedish firm claimed Rs 100 crore in damages.
Interestingly, all top global handset makers have several patent infringement claims against each other. This is arguably the first significant case against an Indian handset firm and although the quantum is small compared to the billion-dollar claims of the big players, the latest case is crucial as Micromax is the top Indian handset brand and is also backed by several private equity firms.
In an order dated March 19, the Delhi High Court indicated that the two parties have agreed upon an interim arrangement which involves Ericsson and Micromax entering into a FRAND (Fair, Reasonable and Non-Discriminatory) licence agreement for the next one month.
It also allows Ericsson's nominee to inspect any consignment of products imported by Micromax and make interim royalty payments of 1.25 per cent of sale price of GSM handsets; 1.75 per cent of GPRS-enabled GSM handsets; 2 per cent of EDGE & GPRS-enabled GSM phones as well as WCDMA/HSPA phones and tablets besides a straight $2.5 for each dongle/data card.
Micromax sells over 1 million handsets a month and if similar terms are incorporated in the final agreement, it may have to shell out around Rs 100 crore a year to Ericsson, back-of-the-envelope calculations show.
Both the parties have agreed that the royalties for products sold in the past will be negotiated as part of the final FRAND agreement that may be arrived at between the parties.
Ericsson and Micromax seek to negotiate the final FRAND terms by April 9, during which time the interim arrangement shall operate.
Although Ericsson has exited its own handsets business, which was earlier merged with Sony, it remains one of the top patent-holders in the mobile phone industry with more than 30,000 patents and over 100 licence agreements, along with major companies like Nokia, Qualcomm and Samsung. The firm has recently filed a similar suit against Samsung.
Gurgaon-based Micromax Informatics Ltd manufactures phones, data cards, funbooks and consumer electronics. The firm is backed by investors like Sequoia Capital, Madison India Capital, Sandstone Capital and TA Associates. Last year, Chinese fabless semiconductor firm Spreadtrum Communications Inc. also invested $10 million in the company.
(Edited by Sanghamitra Mandal)
---